Department of Internal Medicine, Cardiac and Gastroenterological Diagnostics (

500045

)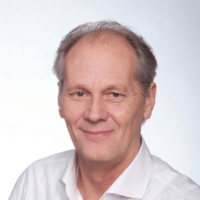 Dr. med.
Christian Fehring
Specialized in: internal medicine, cardiac and gastroenterological diagnostics
About the department
The Department of Internal Medicine, Cardiac and Gastroenterological Diagnostics at the Beta Klinik offers the full range of services in these fields. It provides accurate diagnostics and effective treatment of diseases of the internal organs, cardiovascular system, blood vessels and respiratory organs. The diagnostic capabilities of the department include all modern non-invasive and minimally invasive examinations, while conventional therapies are complemented by chiropractic and naturopathy methods. The department is headed by Dr. med. Christian Fehring, who has a long experience and excellent qualifications in the field of his specialization.
Doctors of the department work with advanced, high-precision diagnostic systems that provide the identification of the smallest pathological changes in the structure of the human body. Once the diagnosis is made, the patient will be prescribed the optimal form of therapy corresponding to his particular clinical situation. When prescribing treatment, an important role is also given to the patient's general state of health, age, weight, etc.
The service range of the department includes:
Cardiac diagnostics

Color Doppler echocardiography (heart ultrasound)
Resting, exercise ECG and 24-hour Holter ECG monitoring
Long-term blood pressure measurement
Pulmonary function testing
Sports and medical evaluation

Ultrasound examinations

Sonography of the abdominal organs and thyroid gland
Ultrasound examinations of the vessels in the brain and extremities

Gastroenterological diagnostics

Gastroscopy
Colonoscopy with polyp removal

Patient counseling in the field of travel medicine
Special diagnostics for divers
Additional therapeutic methods

Chiropractic (manual therapy)
Prescription and correction of drug therapy for diabetes patients
Special training for patients with diabetes and asthma
Drug therapy and infusions
Naturopathy methods

Other diagnostic and therapeutic services
Photo of the doctor: (c) Beta Klinik Service-, Verwaltungs- und Forschungs- GmbH
Department of Internal Medicine, Cardiac and Gastroenterological Diagnostics.
Beta Klinik Bonn:

Request more information now.
We will be happy to answer all your questions.
---