Diagnosis and conservative treatment of meningitis (program ID:

405142

)
Bundeswehr Academic Hospital Berlin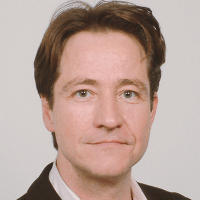 Head Physician
PD Dr. med.
Florian Masuhr
Specialized in: neurology
Department of Neurology
Program includes:
Initial presentation in the clinic
clinical history taking
review of medical records
physical examination
laboratory tests:

complete blood count
general urine analysis
biochemical analysis of blood
inflammation indicators (CRP, ESR)
indicators blood coagulation
blood culture

neurological examination
CT/MRI scan
neuropsychological tests (on indications):

ENMG (electroneuromyography)
EEG (electroencephalography)
SEPs (somatosensory evoked potentials)
VEPs (visually evoked potentials)
BAEP tests (brainstem auditory evoked potential)

lumbar puncture with subsequent bacteriological CSF examination,
CSF smear microscopy, inoculation, and other diagnostic techniques
consultation of related specialists
symptomatic specific treatment
the cost of essential medicines and materials
nursing services
control examinations
full hospital accommodation
developing of further guidance
Service
Price:
Type of program :
Expected duration of the program:
You may also book

Price:
About the department
The Department of Neurology at the Bundeswehr Academic Hospital Berlin offers the full range of services in this medical field. The areas of specialization include diagnosis and treatment of various acute and chronic diseases of the central and peripheral nervous system, ranging from inflammatory diseases of the central nervous system and ending with motor disorders, neurovascular pathologies. The department is headed by PD Dr. med. Florian Masuhr.
The department has excellent diagnostic capabilities, which allows for a timely detection of neurological diseases and development of optimal treatment strategies. For example, the department is equipped with a Section of Neurophysiology, which conducts many modern tests: nerve conduction velocity testing, electromyography, recording of visually evoked potentials, sensory evoked potentials, auditory evoked potentials, motor evoked potentials, etc. The department also has the very latest facilities for electroencephalography, extracranial and transcranial dopplerography, duplex scanning. In the field of imaging diagnosis, MRI and CT scanning, CT angiography are offered. For laboratory studies, there is an in-house laboratory with the possibility of conducting cerebrospinal fluid testing, various tests for detecting inflammatory processes in the nervous system.
It should be noted that the specialists of the department prefer interdisciplinary approach to treatment and involve all the necessary doctors from the related fields. Of particular importance is the cooperation with the Department of Neurosurgery. The clinical practice is based on the combination of classical and innovative treatment methods, which ensures an optimal treatment outcome. The department's specialists aim to guarantee each patient the individualized medical care and a prompt return to a normal, healthy life.
During the treatment course, the highly effective drugs are actively used, some of them were developed on the department's basis and they are available only here. Also, in collaboration with the Department of Neurosurgery, the department provides deep brain stimulation, for example, in motor disorders, epilepsy, etc.
The service range of the department includes:
Diagnostics and treatment of neurovascular diseases (for example, strokes and their life-threatening complications)
Diagnostics and treatment of neuroimmunological diseases (for example, multiple sclerosis, Guillain-Barre syndrome, myasthenia gravis and stiff-person syndrome)
Diagnostics and treatment of neurodegenerative diseases (for example, Parkinson's disease, dementia)
Diagnostics and treatment of severe diseases of the peripheral nervous system (for example, plexopathy, polyneuropathy)
Diagnostics and treatment of myopathies (including muscle biopsy)
Differential pain therapy
Stroke treatment
Diagnostics and treatment of multiple sclerosis
Diagnostics and treatment of neurodegenerative diseases
Diagnostics and treatment of brain tumors, including chemotherapy (in collaboration with the Department of Neurosurgery)
Diagnostics and treatment of epilepsy
Diagnostics and treatment of all types of headaches
Specialized diagnostic examinations

Spinal puncture and cerebrospinal fluid testing
Peripheral nerve conduction velocity measurement
Recording of sensory and motor evoked potentials
Electromyography
Neurosonology (extra- and transcranial dopplerography and duplex ultrasound of the cerebral vessels, nerve sonography)
Electroencephalography (measure of brain activities)
Occupational therapy
Physiotherapy

Other medical services
Photo of the doctor: (c) Bundeswehrkrankenhaus Berlin
---
About hospital
Accommodation in hospital
Meningitis
Price:
Program [Description]
Diagnosis and conservative treatment of meningitis
Hospital: Bundeswehr Academic Hospital Berlin
Type:
access_time Duration:
date_range
There are 67 meningitis treatment hospitals on Booking Health website
Show all clinics