Capio Clinic im Park for Innovational Phlebology Hilden
Department of Phlebology (

326819

)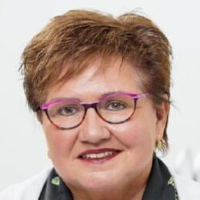 Dr. med.
Elisabeth Langer
Specialized in: phlebology
About the Department of Phlebology at Capio Clinic im Park for Innovational Phlebology Hilden
The Department of Phlebology at the Capio Clinic in the Park offers a wide range of services. The department has all capabilities for providing modern sparing diagnostics with the use of different innovative methods. The department has been the leading center for the treatment of various forms of lower extremity varicose veins for more than 30 years. It is headed by Dr. med. Elisabeth Langer.
The service range offered in the department includes:
Diseases:
Varicose veins
Spider veins
Lymphedema
Lipedema
Phlebitis
Trophic ulcers
Diagnostics:
Light reflection rheography (LRR)
Venous occlusion Plethysmography (VOP)
Venous pressure measurement (VPM)
Color duplex sonography
Doppler ultrasound
The department offers the following treatment methods:
Surgical methods of vein treatment:
Crossectomy
Sparing stem vein therapy by CHIVA
Stripping
Extraluminal valvuloplasty
Partial stripping
Cryotechnics
Pinstriping
Ligation
Phlebectomy
Non-surgical treatment methods
Sclerotherapy
Laser therapy
Radiowave therapy
Thermocoagulation
Compression therapy
Alternative therapy for varicose veins
Endoluminal laser therapy
Improved CHIVA
Ultrasound-guided foam sclerotherapy
Shockwave therapy
Biological treatment methods:
Phytotherapy
Homeopathy
Ozone-oxygen therapy
Phototherapy
Photo of the doctor: (c) Capio Klinik im Park
Department of Phlebology.
Capio Clinic im Park for Innovational Phlebology Hilden:

Request more information now.
We will be happy to answer all your questions.
---
Certificates