Catholic Clinic Koblenz-Montabaur
Department of Adult and Pediatric Otolaryngology, Facial, Head, Neck and Skull Base Surgery (

588495

)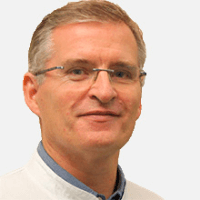 Prof. Dr. med.
Jan Maurer
Specialized in: adult and pediatric otolaryngology, facial, head, neck and skull base surgery
About the Department of Adult and Pediatric Otolaryngology, Facial, Head, Neck and Skull Base Surgery at Catholic Clinic Koblenz-Montabaur
The Department of Adult and Pediatric Otolaryngology, Facial, Head, Neck and Skull Base Surgery at the Catholic Clinic Koblenz-Montabaur offers the full range of accurate diagnostics, modern conservative and surgical treatment in these medical fields. The specialization covers the treatment of hearing loss, diseases of the nose, paranasal sinuses, skull base pathologies, obstructive sleep apnea, and oncological diseases of this localization. The spectrum is complemented by high-quality services in the field of phoniatrics, pedaudiology and speech therapy. The department also houses a progressive Cochlear Implant Center, which is distinguished by outstanding success in the treatment of hearing loss. The Chief Physician of the department is Prof. Dr. med. Jan Maurer.
One of the department's key activities is cochlear implantation, which is performed within the specialized center. The treatment process includes the comprehensive diagnostics in order to determine the causes of all clinical symptoms, the placement of cochlear implant and the subsequent rehabilitation of the patient (device setting, including speech adaptation). Cochlear implantation is performed both in children and adult patients.
In addition, the department specializes in the treatment of head and neck tumors. For this purpose, it operates a certified center (certification of the German Society of Hematology and Oncology). The patients receive medical care from the experienced doctors who saved thousands of lives. The department regularly holds interdisciplinary tumor boards aimed at the development of an optimal treatment regimen. The therapy is necessarily selected individually. The DIN EN ISO 9001: 2008 certification confirms the high standards for head and neck tumor treatment. The treatment process involves otolaryngologists, oncologists, radiation therapists, radiologists and other experts. If necessary, psychological support may be provided.
In most cases, surgical treatment is performed using minimally invasive and microsurgical techniques. All operating rooms are equipped with modern endoscopes, surgical microscopes, laser technologies, systems for intraoperative monitoring of the nerve endings and intraoperative navigation (computer-assisted surgery).
The diagnostic and therapeutic options of the department include:
Diagnostic services

Diagnostics of hearing impairment

Tonal and speech audiometry
Pediatric audiometry
Hearing aid testing
Otoacoustic emission
Tympanometry
Electrocochleography
Brainstem audiometry
Audiometry with registration of the auditory evoked potentials

Diagnostics of balance disorders

Positional test
Video and electronystagmography
Functional examination of the otolith apparatus
Vestibular evoked myogenic potentials
Halmagyi test
Posturography

Diagnostics of cranial nerve function

Electromyography (facial nerve, recurrent nerve)
Evaluation of smell
Evaluation of the taste buds function

Diagnostics of diseases of the oral cavity, pharynx and larynx

Flexible and rigid endoscopy
A-mode and B-mode ultrasound sonography
Laryngeal videostroboscopy
Vocal cord assessment
Diagnostic examination of swallowing

Diagnostics of respiratory disorders

Nocturnal disorders of respiratory regulation (rhonchopathy/snoring, obstructive sleep apnea) screening in the Sleep Laboratory
Rhinomanometry (measurement of air resistance in nasal breathing)
Acoustic rhinometry
Diagnostics of allergic reactions

Digital volume tomography
Computed tomography (CT)
Magnetic resonance imaging (MRI)
Digital photo and video documentation of examination results

Therapeutic services

Microsurgical treatment of diseases of the nose and paranasal sinuses

Interventions on the nasal septum
Nasal concha surgery
Endonasal surgery of the paranasal sinuses
Functional endoscopic surgery of the paranasal sinuses
Microscopic endoscopic surgery of the paranasal sinuses
Intraoperative navigation (computer-assisted surgery)

Surgical sanitation in chronic diseases of the middle and inner ear (for example, inflammation, cholesteatomas, otosclerosis), surgical treatment of hearing loss and dizziness

Surgeries to improve hearing (for example, stapes plastic surgery, tympanoplasty)
Cochlear implantation
Placement of implantable hearing systems (for example, BAHA, partially and totally implantable devices)
Saccotomy, vestibular neurectomy, sacculotomy (for example, in dizziness, Meniere's disease)
Injection of drugs into the tympanic cavity (cortisone, gentamicin)

Skull base surgery

Benign tumors (for example, glomus tumor, acoustic neuroma, juvenile nasopharyngeal angiofibroma)
Malignant tumors (for example, carcinoma, chordoma)
Inflammatory diseases (for example, external malignant otitis, osteomyelitis)
Skull base injuries (for example, skull base reconstruction, duraplasty in liquorrhea)

Surgery for benign and malignant facial, head and neck tumors

Tumors of the facial and neck skin
Tumors of the mouth, tongue and throat
Laryngeal tumors
Tumors of the nose and paranasal sinuses
Thyroid tumors

Plastic surgery

Plastic reconstructive surgical oncology, if necessary with microsurgical tissue grafting (muscle flaps, skin flaps, microvascular anastomoses, reconstruction of nerve endings)
Aesthetic, plastic and reconstructive surgery of the face, head and neck area (including ear, nose reshaping, scar revision, blepharoplasty, eyebrow lift)
Reconstructive interventions after accidents with the reconstruction of soft tissues, skull bones, upper respiratory tract, upper gastrointestinal tract

Diagnostic and therapeutic endoscopy of the upper respiratory tract and digestive tract (foreign body extraction, biopsy, etc.)
Mediastinoscopic surgeries
Surgical treatment of obstructive sleep apnea and snoring (for example, radiofrequency diathermy, uvulopalatopharyngoplasty)
Orbital decompression in endocrine ophthalmopathy
Conservative therapy

All acute inflammatory diseases of the head and neck
Acute hearing and balance disorders (for example, sudden deafness, Meniere's disease)
Cranial nerve disorders (paralysis of the facial nerve, recurrent nerve)
Drug therapy of tumors (for example, chemotherapy, antibody therapy)
Logopedic diagnostics and therapy
Diagnostics and treatment of allergies
Rehabilitation after cochlear implantation

Other diagnostic and treatment methods
Photo of the doctor: (с) Katholischen Klinikum Koblenz - Montabaur
Department of Adult and Pediatric Otolaryngology, Facial, Head, Neck and Skull Base Surgery.
Catholic Clinic Koblenz-Montabaur:

Request more information now.
We will be happy to answer all your questions.
---
Certificates