Catholic Clinic Koblenz-Montabaur
Department of Oral and Maxillofacial Surgery (

588501

)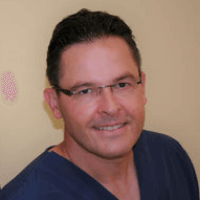 Dr. Dr. med.
Michael Wiesend
Specialized in: oral and maxillofacial surgery
About the Department of Oral and Maxillofacial Surgery at Catholic Clinic Koblenz-Montabaur
The Department of Oral and Maxillofacial Surgery at the Catholic Clinic Koblenz-Montabaur offers the full range of surgical interventions for the treatment of diseases and defects of the maxillofacial region. The Chief Physician of the department is Dr. Dr. med. Michael Wiesend.
The department's surgeons have a perfect command of all classical and new surgical techniques, which guarantees the best result. They strive not only to eliminate the health problem, but also to preserve proper functions (chewing, speaking, swallowing, etc.) and aesthetic appeal. The department has modern computer systems and 3D technologies, which allow the doctors to plan the course of an intervention to the smallest detail and to predict its result as accurately as possible.
The main clinical focuses of the department include:
Dental surgery

Tooth extraction
Apicectomy
Cyst removal
Denture position correction
Jaw tissue augmentation for implant placement
Periodontal surgery

Surgical treatment of maxillary sinus disease (for example, in chronic inflammation, cysts)
Ambulatory surgical procedures under general anesthesia
Implantology, including the use of computer 3D planning systems
Plastic aesthetic interventions

Eyelid lift surgery
Ear reshaping (otoplasty)
Nose reshaping (rhinoplasty)
Treatment of wrinkles using botulinum toxin and hyaluronic acid

Correction of temporomandibular joint dysfunction
Surgical oncology of the maxillofacial region
Diagnostics, conservative and surgical treatment of snoring
3D X-ray examination
Other diagnostic and therapeutic options
Photo of the doctor: (с) Katholischen Klinikum Koblenz - Montabaur
Department of Oral and Maxillofacial Surgery.
Catholic Clinic Koblenz-Montabaur:

Request more information now.
We will be happy to answer all your questions.
---
Certificates