Catholic Clinic Koblenz-Montabaur
Department of Neurology (

588513

)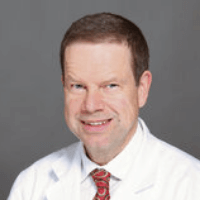 Prof. Dr. med.
Johannes Wöhrle
Specialized in: neurology
About the Department of Neurology at Catholic Clinic Koblenz-Montabaur
The Department of Neurology at the Catholic Clinic Koblenz-Montabaur offers all modern options for the diagnostics and treatment of diseases of the nervous system, including neurological intensive care. One of the department's focuses is stroke therapy. It is carried out in a specialized Stroke Unit, which has 14 beds. The therapeutic services include not only drug therapy for neurological diseases but also physiotherapy, ergotherapy and speech therapy, which can be provided individually and in groups. With regular high treatment success rates, the department has excellent reputation at the national and international levels. The Chief Physician of the department is Prof. Dr. med. Johannes Wöhrle.
The pathologies of the nervous system often require complex diagnostics using neurophysiological, laboratory and imaging methods. The department's doctors are highly qualified experts in the field of their specialization, and therefore they guarantee the accurate diagnostics and the selection of the optimal therapy for the patients. The focus is on treatment of such diseases as stroke, Parkinson's disease, movement disorders, epilepsy, multiple sclerosis, inflammatory diseases of the central nervous system, functional brain disorders, headaches, dizziness, peripheral nerve paralysis and muscle diseases.
The diagnostic and therapeutic service range of the department includes:
Emergency medical care in stroke
Neurological intensive care (interdisciplinary Intensive Care Unit)
Cerebrospinal fluid analysis
Electrophysiological diagnostics

Electroneurography
Electromyography
Registration of evoked potentials
Electroencephalography
Nystagmography, including video test of head movements
Assessment of autonomous functions
Transcranial magnetic stimulation

Diagnostics of blood vessels of the brain (on an inpatient basis)

Doppler ultrasonography, including with contrast enhancement
Continuous-wave extracranial Doppler ultrasonography
Pulse intracranial Doppler ultrasonography
Monitoring for the diagnostics of embolism

Radiological diagnostics (in collaboration with the Department of Diagnostic and Interventional Radiology)

Computed tomography, including CT angiography
Magnetic resonance imaging, including MR angiography
Digital subtraction angiography, including mechanical thrombectomy from the blood vessels of the brain and stent implantation

Outpatient treatment of Parkinson's disease (including deep brain stimulation)
Special neurological ultrasound examination of blood vessels of the brain (within a special outpatient clinic)
Injection therapy (botulinum toxin therapy) for the treatment of movement disorders (within a special outpatient clinic)
Other diagnostic and treatment methods for diseases of the nervous system
Photo of the doctor: (с) Katholischen Klinikum Koblenz - Montabaur
Department of Neurology.
Catholic Clinic Koblenz-Montabaur:

Request more information now.
We will be happy to answer all your questions.
---
Certificates