Catholic Clinic Koblenz-Montabaur
Department of Adult and Pediatric Urology (

588534

)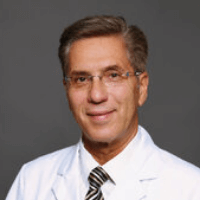 Dr. med.
Constantin Charvalakis
Specialized in: adult and pediatric urology
About the Department of Adult and Pediatric Urology at Catholic Clinic Koblenz-Montabaur
The Department of Adult and Pediatric Urology at the Catholic Clinic Koblenz-Montabaur offers the full range of diagnostics and treatment of diseases of the kidneys, bladder, urinary tract and male genital organs. The department has a long history and colossal experience in its specialization, therefore it provides therapy for both simple pathologies of the urogenital system in men and boys, as well as complex clinical cases, for example, acute injuries, inflammatory processes, dysfunctions, malformations and cancers. When surgical treatment is needed, preference is always given to sparing minimally invasive techniques, which significantly reduce the postoperative recovery period. The Chief Physician of the department is Dr. med. Constantin Charvalakis.
The main foci of the department's work includes extensive interventions to remove urogenital tumors (for example, resection of kidney or bladder tumors), prostate surgery, bladder replacement surgery, as well as the diagnostics and treatment of urinary incontinence. The therapeutic offer is complemented by pediatric urology, andrology and drug treatment of oncopathologies in this field.
The department has progressive operating rooms with modern equipment for extracorporeal shock wave lithotripsy (urolithiasis therapy), an accurate HDTV-Video-Turm monitoring system for the control of the course of surgery, digital radiological devices (UROSKOP Omnia), state-of-the-art CT, MRI systems, etc. Thus, the surgeons work on high-quality equipment of the latest generation, which allows them to perform operations of any complexity with an effective result and high accuracy.
The diagnostic and therapeutic spectrum of the department includes:
Extensive cancer surgery (open and laparoscopic), for example, to treat tumors of the kidneys, ureter, bladder, prostate, testicles and genitals
Treatment of cancers of the urological spectrum

Chemotherapy combined with immunomodulatory therapy and radiation (in collaboration with the Institute of Radiation Oncology and Radiotherapy)

Organ preservation surgery for kidney tumors and radical removal of kidney tumors
Endosonography

Rectal ultrasound
Color Doppler ultrasound for diagnosing and monitoring prostate biopsy

Radical prostate removal with removal of the affected lymph nodes (classical and laparoscopic techniques with access through the perineum, abdominal cavity)
Bladder replacement with the formation of a new artificial bladder from the tissues of the small or large intestine
Minimally invasive therapy

Endoscopic prostate surgery (for benign prostatic hyperplasia)
Bladder tumor surgery through the urethra (transurethral resection)

Minimally invasive laser treatment of diseases of the urethra, bladder neck and prostate
Photodynamic diagnostics and therapy for bladder tumors
MRI-guided fusion prostate biopsy
Urological traumatology

Surgery on the kidneys, ureters, bladder, urethra and genital organs

Digital X-ray diagnostics
Treatment of urolithiasis using extracorporeal shock wave lithotripsy or minimally invasive surgical methods
Pediatric urologic surgery

Kidney tumors
Impaired urine output
Cryptorchidism
Urethral malformations
Enuresis

Diagnostics and treatment of urinary incontinence, particularly in patients with paralysis of the lower limbs
Bladder function testing using urodynamic studies
Implantation of synthetic tapes and artificial sphincters in women and men for urinary incontinence treatment
Andrological diagnostics and therapy for potency and fertility disorders in men
Plastic surgery on the male genital organs
Penile prosthetics
Other medical services
Photo of the doctor: (с) Katholischen Klinikum Koblenz - Montabaur
Department of Adult and Pediatric Urology.
Catholic Clinic Koblenz-Montabaur:

Request more information now.
We will be happy to answer all your questions.
---
Certificates