Clinic de Genolier Genolier
Department of Dermatology and Venereology (

603880

)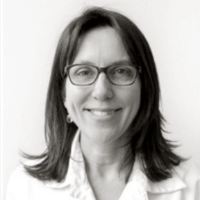 Dr. med.
Florence Pasche Koo
Specialized in: dermatology, venereology
About the Department of Dermatology and Venereology at Clinic de Genolier Genolier
The Department of Dermatology and Venereology at the Clinic de Genolier Genolier offers the full range of services in these fields. The specialization covers the treatment of pathologies of the skin, mucous membranes and skin appendages, as well as sexually transmitted diseases. Of particular interest are benign and malignant skin neoplasms. The Chief Physician of the department is Dr med. Florence Pasche Koo.
The high quality of medical care is ensured by applying the very latest diagnostic and therapeutic methods, among which the main place is given to histological analysis, immunofluorescence and molecular biology. The experienced doctors of the department have deep expert knowledge, therefore they deal with extremely complex, rare clinical cases and achieve optimal long-term results. The department's therapeutic options include effective laser techniques, photodynamic therapy, specific immunological treatment methods, herbal medicine, multimodal therapy and many other options.
The department's service range includes the diagnostics and treatment of the following dermatological diseases:
Acne
Eczema
Psoriasis
Warts
Neurodermatitis
Systemic scleroderma
Vitiligo
Ichthyosis
Bacterial, fungal and viral infections
Systemic lupus erythematosus
Benign and malignant skin neoplasms
Hair diseases
Nail diseases
Sexually transmitted diseases
Scars on the skin of the face and body
Allergic skin reactions
Other pathologies
Photo of the doctor: (c) Clinique de Genolier
Department of Dermatology and Venereology.
Clinic de Genolier Genolier:

Request more information now.
We will be happy to answer all your questions.
---