Clinic for Hand Surgery and Peripheral Nerve Microsurgery Aachen
Department of Hand Surgery and Peripheral Nerve Microsurgery (

397883

)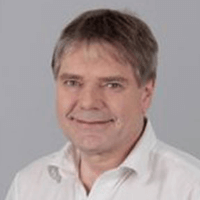 PD Dr. med.
Michael Becker
Specialized in: hand surgery, peripheral nerve microsurgery
About the Department of Hand Surgery and Peripheral Nerve Microsurgery at Clinic for Hand Surgery and Peripheral Nerve Microsurgery Aachen
The Department at the Clinic for Hand Surgery and Peripheral Nerve Microsurgery offers the full range of services in these medical fields. Both high qualification and unique experience of the department's specialists allow them to perform various surgical interventions with the use of the very latest surgical instruments and techniques that provide excellent results and rapid recovery of patients. Treatment is provided on both an inpatient and outpatient basis. The department is headed by PD Dr. med. Michael Becker.
Hand diseases are quite diverse in nature and cover not only malformations and injuries, but also pathological changes in the joints, tendons and nerves that negatively affect hand functionality. One of the most common diseases is carpal tunnel syndrome – compression of the median nerve between the bones, transverse carpal ligament and tendons of the wrist muscles. For treatment of the pathology, a minor bloodless intervention is performed, during which the surgeon returns the median nerve to its former position. The procedure is performed under general anesthesia or brachial plexus block. At the same time, only the hand on which the intervention is performed will be anesthetized. Also, common hand conditions include trigger fingers (the intervention lasts from 10 to 15 minutes and is performed under local anesthesia), Dupuytren's contracture, ganglion, finger and wrist arthrosis, syndactyly and many others.
Another department's area of specialization is peripheral nerve microsurgery. For example, the department successfully performs operations to treat injuries of the brachial plexus, which most often occur due to accidents. Also, peripheral nerves in the area of the elbow, forearm and hand can be damaged due to accidents or tumor development. In severe injuries of this kind, the patient will be prescribed nerve transplantation, which is performed with the help of special tools and thin threads under a surgical microscope. If the nerve is not ruptured but simply damaged by a tumor or due to other factors of external influence, the optimal treatment option is microsurgical removal of scar tissue.
Since surgical interventions often leave scars, external defects, the department also offers services in the field of reconstructive and plastic surgery, which guarantees the best aesthetic result.
Curriculum vitae of PD Dr. med. Michael Becker
From 1977 to 1984, Dr. Michael Becker studied Medicine at the Hannover Medical School. After receiving his education, he became a fellow of the German Research Foundation and began to research nerves. Then he wrote his PhD thesis on the side effect of the use of immunosuppressive drugs on the transplanted areas of the nerves. In 1992, he was recognized as a Medical Specialist in Surgery. In 1995, he became a Medical Specialist in Plastic and Reconstructive Surgery. In 1999, he received additional qualification in the field of hand surgery. The doctor served as a Senior Physician in various university hospital (Hanover, Aachen, Wuppertal). The main focuses include reconstructive microsurgery and nerve reconstruction. In 2002, he had his habilitation. Subject: "Scars and muscle tissue functioning after transplantation", Witten-Herdecke University. Since 2004, he has been heading the Clinic for Hand Surgery and Peripheral Nerve Microsurgery.
Memberships in the Professional Societies
German-speaking Working Group on Microsurgery (DAM).
German Society of Plastic, Reconstructive and Aesthetic Surgery (formerly the Association of German Plastic Surgeons (VDPC)).
American Society of Peripheral Nerve Surgery (ASPN).
International Society of Reconstructive Microsurgery (ISRM).
NervClub.
Photo of the doctor: (c) Pauwelsklinik
Department of Hand Surgery and Peripheral Nerve Microsurgery.
Clinic for Hand Surgery and Peripheral Nerve Microsurgery Aachen:

Request more information now.
We will be happy to answer all your questions.
---