Clinic for Outpatient Neurological Rehabilitation Cologne
Department of Neurological Rehabilitation (

448745

)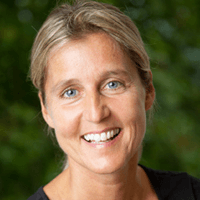 Dr. med.
Anuschka Rodenberg
Specialized in: neurological rehabilitation
About the Department of Neurological Rehabilitation at Clinic for Outpatient Neurological Rehabilitation Cologne
The Department of Neurological Rehabilitation at the Clinic for Outpatient Neurological Rehabilitation Cologne offers the full range of modern rehabilitation services, including outpatient rehabilitation. The department has all the necessary resources to provide patients with effective recovery: modern methods of physiotherapy, training on special simulators for restoring mobility, classes with qualified speech therapists to correct speech disorders, special preventive programs and much more. The department is headed by Dr. med. Anuschka Rodenberg, who has many years of clinical experience and many saved lives.
Most often the doctors of the department have to deal with the following neurological diseases and their consequences:
Stoke
Traumatic brain injuries
Transverse myelitis
Neuropathies
Parkinson's disease
Brain and spinal cord tumors
Brain hemorrhages
Multiple sclerosis
Herniated discs
Encephalitis and meningitis
Cerebral palsy
Guillain–Barré syndrome
Other neurological diseases
A special offer of the department is outpatient rehabilitation. It involves visiting the clinic for only 4-6 hours a day. During this time the patient undergoes all restorative procedures specially adapted for their clinical case. The therapy is provided under close supervision of the doctor. As a rule, patients are prescribed physiotherapy, electrotherapy, therapeutic physical exercises, massage, relaxation procedures, special classes for neuropsychological restoration. Great popularity is also enjoyed by classes on a special exercise simulator for restoring gait – Lokomat. Typically, outpatient rehabilitation lasts from three to four weeks (with appropriate indications, the doctor can extend it).
The service range of the department in the field of outpatient rehabilitation includes:
Physiotherapy/sports therapy (individual and group)

Bobath approach
Vojta therapy
Proprioceptive neuromuscular facilitation (PNF)
Massage
Manual therapy
Physiotherapy
Treadmill training
Sports physiotherapy
Manual lymphatic drainage
Endurance training
Balance training
Gait training
Nordic walking
Other methods

Physiotherapy

Electrotherapy
Functional electrostimulation
Massage
Thermotherapy
Mud wraps
Other methods

Ergotherapy (individual and group)

Functional training
Daily training
Housekeeping training
Coordination training
Training for restoring muscle function
Therapy at the workplace
Training to improve fine motor skills
Classes for the development of sensitivity, creativity
Restoration of cooking skills
Other services

Speech therapy (classes for speech restoration)

Diagnosis and treatment of aphasia
Diagnosis and treatment of cognitive-communicative disorders (cognitive dysphasia, communicative disorders not caused by aphasia)
Diagnosis and treatment of apraxia
Diagnosis and treatment of dysarthria
Diagnosis and treatment of dysphagia
Diagnosis and treatment of facial nerve paresis
Diagnosis and treatment of dystrophy
Diagnosis and treatment of other speech disorders

Neuropsychology

Neuropsychological diagnostics
Neuropsychological therapy
Recovery of cognitive functions
Other services

Psychological counseling
Training to improve or restore intellectual abilities (concentration, attention, memory, orientation)
Training for restoring mobility

Gait training
Training to walk the stairs
Treadmill training
Other options

Consultations on nutrition
Social counseling
Special prevention courses
Other outpatient services
In addition, the department offers the following therapeutic options:
IRENA rehabilitation program
Physiotherapy
Ergotherapy, including exercises on a special robotic system PABLO (restoration of the upper limb skills)
Speech therapy (treatment of speech, voice and swallowing disorders caused by neurological diseases)
Clinical neuropsychology (identification of the effects of diseases or injuries of the nervous system on perception, mental abilities and emotional behavior) and therapy for the above disorders
Gait training with the help of a special robotic system Lokomat
Aphasia treatment (within the framework of the specialized center)
Therapeutic physical training with the use of simulators (to restore strength, endurance, coordination, balance, flexibility, etc.)
Comprehensive counseling on rehabilitation
Consultations on nutrition
Preventive measures

Hatha yoga
Special set of exercises to strengthen back muscles
Nordic walking
GENIUS preventive training for strengthening back muscles
Special prevention program for the elderly "Active and healthy in old age"
Multimodal stress management
Special set of exercises for strengthening the spine
Special set of exercises to improve the state of the cardiovascular system
Other services

Special sports rehabilitation program in groups (8-12 people), the training lasts about 45 minutes (usually 50 workouts over a year and a half)
Other services in the field of rehabilitation of patients with neurological pathology
Curriculum vitae of Dr. med. Anuschka Rodenberg
1986 - 1993 Study of Medicine at the Ruhr University in Bochum.
Professional Career
1993 - 1999 Assistant Physician, Department of Neurology, Knappschaftskrankenhauses Recklinghausen Clinic.
1998 Doctoral dissertation defense, Ruhr University in Bochum.
1999 Exam to become a Medical Specialist in Neurosurgery.
1999 - 2006 Medical Specialist, RehaNova Clinic, Cologne.
2006 - 2007 Consulting Physician, MDK Clinic, Cologne.
Since 2007, Chief Physician of the Clinic for Outpatient Neurological Rehabilitation Cologne.
Additional qualifications
2008 Additional qualification in Rehabilitation.
2010 Additional qualification in Transport Medicine.
2012 Additional qualification in Health Service and Prevention.
2014 Additional qualification in Medical Expertise.
Photo of the doctor: (c) Neurologisches interdisziplinäres Behandlungszentrum
Department of Neurological Rehabilitation.
Clinic for Outpatient Neurological Rehabilitation Cologne:

Request more information now.
We will be happy to answer all your questions.
---