Department of Neurological Rehabilitation (

26269

)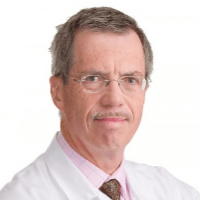 Dr. med.
Julien Bogusslavsky
Specialized in: neurological rehabilitation
About the Department of Neurological Rehabilitation at Clinic Valmont Montreux
The Department of Neurological Rehabilitation at the Clinic Valmont Montreux offers all the options of modern medicine for the restoration of lost motor skills, speech, swallowing and cognitive functions in patients with nervous system diseases. The department is headed by Dr. med. Julien Bogousslavsky.
The aim of rehabilitation treatment is to maximize the patient's reintegration into the usual everyday life. All programs are designed for a specific type of disease and are adapted to each clinical case individually. Important attention is paid to the psychological aspect, so that the patient can accept the changes and limitations caused by the neurological pathology.
The first stage of rehabilitation is the comprehensive diagnostics and assessment of the patient's condition followed by an interdisciplinary board, during which the department's doctors determine the specific rehabilitation purposes and select the most effective therapeutic measures. The patients receive medical care from the experienced physiotherapists, occupational therapists, speech therapists, neuropsychologists, nutritionists and specially trained nursing staff.
The department specializes in rehabilitation for the following neurological diseases:
Stroke
Parkinson's disease, as well as other motor disorders
Multiple sclerosis, as well as other inflammatory lesions of the nervous system
Epilepsy
Sleep disorders
Alzheimer's disease and other mental and memory disorders
Degenerative diseases with brain and cerebellar lesions
Migraines and cephalgia
Spinal cord pathologies
Chronic pains
Diseases of the peripheral nervous system
Myopathies
Pathologies of the spine and intervertebral discs
Head injuries
Intracranial tumors, as well as spinal cord tumors
Vestibular disorders
Other diseases
The therapeutic service range of the department includes:
Physiotherapy

Restoration of joint functions, muscle system
Restoration of motor skills with the help of improved muscle tone
Provision of early verticalization
Endurance training for the restoration of walking skills
Balance improvement
Increased range of motion in various joints
Pool activities

Adaptive physical training

Training on a bicycle ergometer and a classic exercise bike for endurance improvement
Training of dynamic and static balance, climbing for the coordination of movements of the upper and lower limbs
Reaction development by means of sports games

Occupational therapy

Restoration of maximum independence in everyday life: personal hygiene, dressing, cooking, etc.
Restoration of sensitivity
Restoration of the functions of the arm, hand and fingers
Training on the Wii Balance Board simulator for balance improvement

Neuropsychological care using card games, special computer programs

Memory restoration
Restoration of cognitive functions
Restore ability to plan further actions
Improvement of information processing speed

Speech therapy for speech recovery
Manual therapy
Electrotherapy
Cryotherapy
Hydrotherapy
Thermotherapy
Balneotherapy
Other rehabilitation measures
Curriculum vitae of Dr. med. Julien Bogusslavsky
Professional Career
Since 2007 Visiting Professor (Master in Neuroscience), University of Franche-Comté.
Since 1987 PD title.
1996 - 2006 Ordinary Professor of Neurology, University of Lausanne.
1996 - 2006 Head of the Department of Neurology, University Hospital Lausanne.
Education
Studied Neurology at the Universities of Geneva, Lausanne and Zurich.
1984 - 1985 Research Fellow at the University of Western Ontario.
1983 Board certification in Neurology, Swiss Medical Association (FMH).
1978 Doctorate in Medicine.
Memberships in Professional Societies
Secretary General of the World Federation of Neurology.
Chair of the World Society of Brain Attacks.
Prizes and Awards
Feinberg Award from the American Heart Association.
Editorial Activities in Scientific Journals
"European Neurology".
"Frontiers in Neurology and Neuroscience".
"Case Reports in Neurology".
Photo of the doctor: (c) Clinique Valmont
Department of Neurological Rehabilitation.
Clinic Valmont Montreux:

Request more information now.
We will be happy to answer all your questions.
---