DKD HELIOS Clinic Wiesbaden
Department of Otolaryngology (

114079

)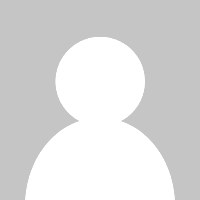 Dr. med.
Mohamed Y. Abdel-Aziz
Specialized in: otolaryngology
About the department
The Department of Otolaryngology at the DKD HELIOS Clinic Wiesbaden offers diagnostics and treatment of the full range of diseases of throat, nose and ears. A particular specialization of the department is the surgical treatment of the otolaryngologic pathology. The interventions are performed on both an inpatient and outpatient basis. In the arsenal of the department there are state-of-art medical equipment and advanced treatment methods, which meet the international standards. The Chief Physician of the department is Dr. med. Mohamed Y. Abdel-Aziz.
The department's spectrum of outpatient services includes:
Removal of nasopharyngeal tonsils (so-called polyps): adenoidectomy
Implantation of middle ear drainage: paracentesis and tympanostomy tube implantation
Endoscopic diagnostics and treatment of laryngeal diseases
Conjoined tongue separation: tongue frenulum plastic surgery
And other outpatient surgical treatment options
The department's spectrum of inpatient services includes:
Deviated septum correction: septoplasty
Partial or total removal of the nasal mucosa (conchotomy)
Endoscopic, minimally invasive paranasal sinus surgery: fenestration of the maxillary sinus, operations in the case of pansinusitis
Removal of palatine tonsils: tonsillectomy
Soft palate tissue reduction to treat snoring: uvulopalatopharyngoplasty
Neck cyst removal surgery: neck cyst extirpation (side, middle)
Removal of chronically inflamed salivary glands: submaxillary gland extirpation
Ear microsurgery for sanation of chronic suppuration of the mucous membrane and bone tissues and for improving hearing
Dilatation of the eustachian tubes in the case of ear pressure or middle ear ventilation disturbances: eardrum pulling with a balloon catheter
And other surgical treatment options
Department of Otolaryngology.
DKD HELIOS Clinic Wiesbaden:

Request more information now.
We will be happy to answer all your questions.
---