DKD HELIOS Clinic Wiesbaden
Department of Dermatology and Allergology (

25819

)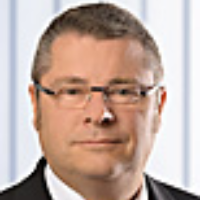 Dr. med.
Hans-Gerhard Nagel
Specialized in: dermatology, allergology
About the department
The Department of Dermatology and Allergology at the DKD HELIOS Clinic Wiesbaden offers the full range of services in these fields. The department is headed by Dr. med. Hans-Gerhard Nagel.
It provides an accurate diagnosis and effective treatment of dermatologic diseases, allergic reactions on an inpatient, partially inpatient or outpatient basis. The specialists of the department have advanced equipment, innovative therapeutic methods, which ensures an optimal result even in the most severe clinical cases.
The department's service range includes both diagnosis and treatment of the following pathologies:
Contact allergy (to chemicals, metals)
Seasonal allergy (to pollen of plants)
Allergy to medicines
Allergic rhinitis
Eczema of allergic and bacterial origin
Neurodermatitis
Vitiligo
Psoriasis
Acne
Initial stages of skin cancer and precancerous conditions
Dermatitis (atopic, allergic, seborrheic)
Rare skin diseases
Other diseases and treatments
Photo of the doctor: (c) DKD Helios Klinik Wiesbaden
Department of Dermatology and Allergology.
DKD HELIOS Clinic Wiesbaden:

Request more information now.
We will be happy to answer all your questions.
---