DKD HELIOS Clinic Wiesbaden
Department of Endocrine Surgery (

25821

)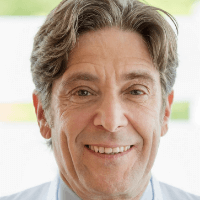 Dr. med.
Said Saalabian
Specialized in: endocrine surgery
About the department
The Department of Endocrine Surgery at the DKD HELIOS Clinic Wiesbaden deals with the diagnosis and treatment of functional disorders, as well as benign and malignant tumors of the thyroid and parathyroid glands. The department specializes in the surgical treatment of malignant thyroid tumors, minimally invasive thyroid and parathyroid surgery, as well as on repeated interventions. The department is the certified Expert Center for Thyroid and Parathyroid Surgery. The Chief Physician of the department is Dr. med. Said Saalabian.
When diagnosing thyroid diseases, the very latest equipment and methods are used. These include: color duplex sonography, elastography (for determining the elasticity of thyroid nodules and determining their nature), diagnostic fine-needle puncture biopsy (to determine the degree of malignancy), genetic screening (in the presence of endocrine neoplasia in the patient's family history), etc.
The department's surgical spectrum of services includes treatment of the following diseases:
Benign thyroid tumors (nodular goiter)
"Cold" thyroid nodule
"Hot" thyroid nodule
Thyrotoxicosis
Recurrent nodular goiter
Thyroid cancer
C-cell thyroid carcinoma in a family history
Primary hyperparathyroidism (parathyroid gland hyperactivity)
Secondary hyperparathyroidism
And other diseases
Photo of the doctor: (c) DKD Helios Klinik Wiesbaden
Department of Endocrine Surgery.
DKD HELIOS Clinic Wiesbaden:

Request more information now.
We will be happy to answer all your questions.
---