DKD HELIOS Clinic Wiesbaden
Department of Hernia Surgery (

443495

)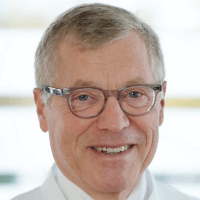 Prof. Dr. med.
Friedrich-Eckart Isemer
Specialized in: hernia surgery
About the department
The Department of Hernia Surgery at the DKD HELIOS Clinic Wiesbaden offers the full range of modern surgical interventions for the treatment of congenital and acquired hernias. Many operations are performed with sparing minimally invasive techniques. All therapeutic procedures are carried out in accordance with the guidelines of the German Hernia Society, the European Hernia Society and Herniamed. The Chief Physician of the department is Prof. Dr. med. Friedrich-Eckart Isemer.
The service range of the department includes:
Abdominal wall hernia treatment can be performed by open surgery or laparoscopically/minimally invasively (depending on the specific clinical situation). The surgery necessarily involves the installation of a special synthetic mesh, which strengthens the abdominal wall. The very latest treatment for this type of hernia is the MILOS procedure (minimally invasive intervention).
Umbilical hernia treatment is provided by suturing (in the case of a small hernia) or by installing a special stabilizing mesh (in the case of large hernias). In this case, an open or minimally invasive intervention can be also performed. Taking into account the stage of the pathology and the patient's overall health, the surgeon will decide which surgical method is suitable for the patient. In most cases, umbilical hernia surgeries are performed on an outpatient basis. Hospitalization may be required only in the case of concomitant diseases or contraindications.
Inguinal and femoral hernia treatment may be performed with the help of open or minimally invasive intervention.
Incisional hernia treatment is provided on an inpatient basis. The main treatments include open surgery with the installation of a synthetic mesh, minimally invasive interventions, a modern MILOS treatment method. The optimal treatment option will be chosen by the doctor after studying all the examination results, general examination of the patient.
Photo of the doctor: (c) DKD Helios Klinik Wiesbaden
Department of Hernia Surgery.
DKD HELIOS Clinic Wiesbaden:

Request more information now.
We will be happy to answer all your questions.
---