Dr. Franz Dengler Clinic Baden-Baden
Department of Internal Medicine and Cardiology (

25811

)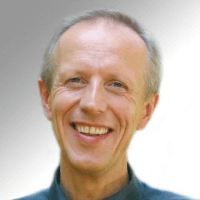 Dr. med.
Klaus Funke
Specialized in: internal medicine, cardiology
About the department
In the Department of Internal Medicine and Cardiology at the Clinic of Dr. Franz Dengler, led by Dr. Klaus Funke, doctors primarily treat patients with diseases of the cardiovascular system, eating and metabolism disorders. Inflammatory rheumatic diseases are treated in cooperation with the department of Orthopedics. Another priority area of ​​the department is Psychocardiology.
Treatment of patients who underwent myocardial infarction is one of the key tasks of the department. At the same time, great attention is paid to the development of coping strategies, educating and training of patients by conducting seminars and individual trainings. Medical treatment is developed in accordance with the current protocols and adapted to individual needs of patients. The integral components of the treatment are the development of a physically active lifestyle, training of endurance and teaching a more responsible approach to health.
In addition, the department specializes in the treatment and care of patients after heart surgery, with cardiomyopathy / heart failure, as well as occlusion of peripheral arteries. In particular, in case of vascular occlusion (eg, diabetic foot syndrome), one of the fundamental principles of treatment is wound management in accordance with the protocol "Local therapy of chronic wounds" of the highest level (S3).
Indications for treatment in the Department of Internal medicine and Cardiology are:
Coronary insufficiency
Condition after myocardial infarction
Condition after percutaneous transluminal coronary angioplasty (PTCA)
Condition after coronary artery bypass grafting
Rheumatic and non-rheumatic diseases of cardiac vessels and of cardiac muscles and pericardium with and without replacement of valves
Cardiomyopathy
Heart rhythm disturbances
Heart failure
Condition after installing a pacemaker or defibrillator
Condition after all cardiac surgical interventions, including heart transplantation
Occlusion of vessels, including after angiosurgery
Embolism of the pulmonary artery
Pulmonary hypertension
Arterial hypertension
Photo of the doctor: (c) Klinik Dr. Franz Dengler GmbH & Co. KG
Department of Internal Medicine and Cardiology.
Dr. Franz Dengler Clinic Baden-Baden:

Request more information now.
We will be happy to answer all your questions.
---
Certificates