Gaziosmanpasa Hospital of Yeniyuzyil University
Department of Cardiology (

535071

)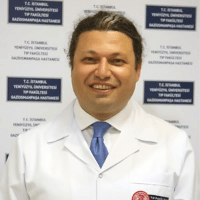 Prof. Dr. med.
Nuri Kurtoğlu
Specialized in: cardiology
About the department
The Department of Cardiology offers the full range of comprehensive diagnostics and treatment of cardiac diseases. The department is headed by Prof. Dr. med. Nuri Kurtoğlu.
The admission of patients is carried out 24 hours a day. The department has been operating since 1992, and during this time more than 100,000 patients have been treated here. Cardiac diseases are successfully diagnosed and treated with the help of the very latest high-tech medical devices, for example, the Laboratory for Invasive Cardiology is equipped with an ultramodern Siemens angiography system used for both diagnostic and therapeutic purposes.
The medical team consists of 5 competent cardiologists and 20 specially trained nurses. The doctors of the department specialize in the procedures to detect stenosis and thrombosis of cardiac vessels with angiography and restoration of their patency with a balloon or stent implantation, non-surgical closure of some congenital heart defects, non-surgical stent implantation of the enlarged aorta, implantation of the permanent pacemakers, treatment of cardiac rhythm disorders using ablation, etc.
Special attention should be given to the department's diagnostic options, such as four accurate 3D echocardiography systems (including those for transesophageal echocardiography and stress echocardiography), nine Holter monitors for the diagnostics of cardiac rhythm disorders, five Holter devices for pressure measurement in arterial hypertension, as well as the equipment for cardiac CT, MRI and myocardial scintigraphy (in collaboration with the Departments of Radiology and Nuclear Medicine).
The service range of the department includes:
Diagnostics and treatment of coronary heart disease
Diagnosis and treatment of myocardial infarction
Diagnosis and treatment of heart rhythm disorders (heart arrhythmias)
Diagnostics and treatment of cardiac conduction disorders
Diagnosis and treatment of inflammatory heart diseases

Endocarditis
Myocarditis
Pericarditis

Diagnostics and treatment of arterial hypertension
Diagnostics and treatment of angina pectoris
Diagnostics and treatment of heart failure
Diagnostics and treatment of valvular heart diseases
Diagnostics and treatment of other cardiac diseases
Curriculum vitae
Education and Professional Experience
1987 - 1993 Faculty of Medicine, Akdeniz University.
1993 - 1997 Assistant Physician, Kosuyolu Heart Training and Research Hospital.
1997- 2001 Chief Assistant Physician, Kosuyolu Heart Training and Research Hospital.
2001 - 2003 Associate Professor, Faculty of Medicine, Maltepe University.
2003 Cardiologist, German Hospital.
2003 - 2009 Cardiologist, Goztepe Safak Hospital.
Memberships
Turkish Society of Cardiology.
Interventional Cardiology Union of the Turkish Society of Cardiology.
European Society of Cardiology.
European Society of Cardiology, Working Group on Heart Valve Diseases.
European Society of Cardiology, Acute Cardiac Care Association.
Medical Interests
Interventional cardiology.
Heart failure.
Hypertension.
Echocardiography.
Photo of the doctor: (c) Private Gaziosmanpasa Hospital
Department of Cardiology.
Gaziosmanpasa Hospital of Yeniyuzyil University:

Request more information now.
We will be happy to answer all your questions.
---