Gaziosmanpasa Hospital of Yeniyuzyil University
Department of Pediatric Surgery (

535131

)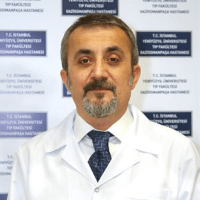 Assoc. Prof. Dr. med.
Mustafa Okumuş
Specialized in: pediatric surgery
About the department
The Department of Pediatric Surgery at the Gaziosmanpasa Hospital of Yeniyuzyil University offers the full range of diagnostics and treatment of surgical diseases in children from 0 to 17 years. The focus is on the treatment of congenital malformations, the consequences of injuries, hernias, oncological diseases and surgery in emergency clinical conditions. The department is headed by Assoc. Prof. Dr. med. Mustafa Okumuş.
The surgical interventions are performed in modern operating rooms fitted out with all the necessary technical capabilities, including the equipment for laparoscopic operations. Due to this, the department achieves a high level of successful treatment, including the severe clinical conditions, reduces the period of hospitalization, as well as minimizes pain and postoperative complications. After surgical treatment, the young patients are provided with a thorough care and monitoring in order to consolidate the obtained results.
The service range of the department includes:
Surgical treatment of injuries due to the accidents, falls, bladed article wounds
Superficial tissue and neoplasm biopsy, lymph node biopsy
Surgical treatment of digestive diseases

Esophageal obstruction
Esophageal atresia
Congenital diaphragmatic hernia
Umbilical hernia
Inguinal hernia
Intestinal atresia
Gastrointestinal perforation
Hirschsprung's disease
Crohn's disease
Congenital malformations of the duodenum, small intestine and colon
Benign and malignant abdominal tumors

Surgical treatment of anorectal diseases and abnormalities

Perianal abscess
Perianal fistula
Hemorrhoids

Surgical treatment of hydrocele, varicocele, undescended testes
Surgical removal of appendix
Surgical treatment of head and neck injuries and diseases
Surgical treatment of tumors in children (Wilms' tumor, neuroblastoma, teratoma, lymphoma)
Other diseases and pathological conditions
Curriculum vitae
Education and Professional Experience
Faculty of Medicine, Ondokuz Mayıs University.
Faculty of Medicine, Istanbul University, Pediatric Surgery.
Pediatric Surgeon, Private Hospital Bahat.
Head of the Department of Pediatric Surgery, Gaziosmanpasa Hospital of Yeniyuzyil University.
Memberships
Istanbul Medical Association.
Photo of the doctor: (c) Private Gaziosmanpasa Hospital
Department of Pediatric Surgery.
Gaziosmanpasa Hospital of Yeniyuzyil University:

Request more information now.
We will be happy to answer all your questions.
---