Hannover Medical School (MHH)
Department of Pulmonology (

229739

)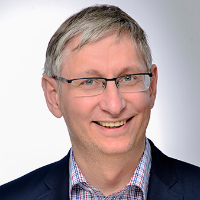 Prof. Dr. med.
Tobias Welte
Specialized in: pulmonology
About the department
The Department of Pulmonology at the Hannover Medical School offers the full range of advanced diagnostics and treatment for patients with respiratory diseases. The department's doctors have exceptional competence in the field of patient care before and after lung transplantation, treatment of pulmonary hypertension, bronchiectasis, pulmonary fibrosis, cystic fibrosis, lung tumors and obstructive airway diseases. More than 20,000 patients with diseases of varying severity, including extremely rare ones, receive medical care in the department annually. The department's doctors are distinguished by high professionalism and vast experience, and also keep pace with innovative medical achievements. The department is headed by Prof. Dr. med. Tobias Welte.
The department has state-of-the-art medical equipment for accurate diagnostics, which allows the specialists to guarantee high-quality and effective treatment according to international standards. Bronchoscopy is one of the most commonly used diagnostic tests. The department's experts perform about 5,500 such procedures every year. If an oncological process is suspected in the lungs, bronchi and other thoracic organs, then a biopsy can also be performed during bronchoscopy. Bronchoscopy can be carried out both on an outpatient and inpatient basis. In addition, pulmonary function tests are an integral part of comprehensive diagnostics. With appropriate clinical indications, X-ray diagnostics, MRI and CT scanning of the thoracic organs can also be conducted.
One of the priority areas of work of the department's pulmonologists is the treatment of benign and malignant lung tumors. Should cancer be suspected, the attending physician individually selects a set of diagnostic tests, after which an accurate diagnosis is made for the patient. With confirmed cancer, the patient's clinical case is considered at an interdisciplinary tumor board with the participation of pulmonologists, oncologists, radiologists, radiation therapists, chemotherapists and other specialists. Quite often, one of the main stages in the treatment of thoracic cancer is surgical resection of the tumor, which is performed by thoracic surgeons.
The department's medical team successfully treats other complex pulmonary diseases, including bronchial asthma, cystic fibrosis, chronic obstructive pulmonary disease, interstitial lung diseases, pulmonary fibrosis, pulmonary emphysema, pulmonary hypertension, chronic pulmonary embolism, bronchiectasis, alpha-1-antitrypsin deficiency and other pathologies. In the case of above-mentioned diseases, the department's doctors use effective drug therapy regimens and carry out endoscopic procedures. If more radical therapeutic measures are required, then thoracic surgeons are involved in the therapeutic process.
The department has a progressive Sleep Laboratory, which has been certified by the German Society for Sleep Research and Sleep Medicine since 2015. The work of the laboratory specialists focuses on the diagnostics and treatment of sleep disorders caused by snoring or serious lung diseases. On average, more than 1,300 patients undergo diagnosticas and treatment in the laboratory each year.
The department's service range includes:
Diagnostics

Endoscopic diagnostics

Flexible and rigid bronchoscopy
Endobronchial ultrasound scanning
Diagnostic bronchoalveolar lavage
Endobronchial and transbronchial biopsy

Pulmonary function tests

6-minute walk test
Follow-up monitoring of patients after lung transplantation
Whole-body plethysmography
Testing of the gas composition of exhaled air
Measurement of the volume of exhaled air and its flow rate
Methacholine challenge test
Measurement of the strength and endurance of the respiratory muscles
Measurement of the pulmonary diffusing capacity
Measurement of the air velocity and volume using Spiro Pro
Spirometry
Spiroergometry
Exhaled nitric oxide test

Comprehensive sleep diagnostics within a specialized Sleep Laboratory

Treatment

Drug therapy with modern medicines
Implantation of tracheal and bronchial stents
Therapeutic bronchoalveolar lavage
Endoscopic lung volume reduction
Removal of a foreign body from the respiratory tract
Endoscopic hemostasis
Percutaneous dilational tracheostomy
Argon plasma coagulation
Bronchoplasty (balloon dilatation)
Thermal ablation
Cryotherapy

Other medical services
Curriculum vitae
Higher Education and Postgraduate Training
1978 - 1985 Study of Human Medicine, Hannover Medical School.
1985 - 1988/90 Department of Internal Medicine, Lehrte District Clinic.
1990 - 1994 Assistant Physician, Department of Pulmonology, Hannover Medical School.
1992 Board certification in Internal Medicine.
1994 Board certification in Pulmonology.
1994 Doctoral Degree.
1995 Additional qualification in Internal Intensive Care.
2000 Habilitation and Venia Legendi in Internal Medicine.
2002 Additional qualification in Infectiology.
Professional Career
1994 - 2004 Head of the Department of Pulmonology at the University Hospital Marburg.
2003 Offer to the position of Professor of Pulmonology at the University of Marburg (refusal).
Since 2004 Head of the Department of Pulmonology at the Hannover Medical School.
2015 Offer to the position of Professor at the University of Vienna (refusal).
Since 2020 Visiting Professor at the Sigmund Freud University Vienna.
Work in Professional Societies and Organizations
Since 1994 Head of more than 30 research projects of the German Research Foundation, the German Federal Ministry of Education and Research.
Since 2001 Chairman of the Board of Trustees of the CAPNETZ FOUNDATION.
Since 2001 Board Member of the Group of Competence Centers of the German Federal Ministry for Education and Research (PROGRESS and ASCONET).
2007 - 2011 Representative of the Center for Clinical Research in Hannover funded by the German Federal Ministry for Education and Research.
Since 2011 Board Member of the German Center for Lung Research (DZL) and Director of a similar center in Hannover (biomedical research in severe stages of obstructive pulmonary disease).
2011 - 2019 Member of the Internal Advisory Board of the German Center for Infection Research (DZIF).
2008 - 2010 President of the German Society for Intensive Care and Emergency Medicine.
2009 - 2015 Editor-in-Chief of "European Respiratory Monograph".
2008 - 2016 Member, and since 2012 – Representative of the Supervisory Board of the German Research Foundation.
Since 2016 Member of the Clinical Trials Review Group of the German Research Foundation.
2009 -2013 President of the German Sepsis Society.
2012 - 2014 President of the German Society for Pneumology and Respiratory Medicine.
Since 2018 President of the Paul Ehrlich Society.
2018 - 2019 President of the European Respiratory Society (ERS).
2019 President of the Forum of International Respiratory Societies (FIRS).
2020 Board Member of the Biomed Alliance.
Awards and Honors
2010 "Therapist" Springer CME Award.
2014 Fellow of the European Respiratory Society (FERS).
2018 Honorary Member of the Austrian Society of Pulmonology.
2019 Balzan Medical Award.
2020 Honorary Award of the German Society of Pediatric Intensive Care Medicine.
Photo of the doctor: (c) Medizinische Hochschule Hannover (MHH)
Department of Pulmonology.
Hannover Medical School (MHH):

Request more information now.
We will be happy to answer all your questions.
---
Certificates