Hannover Medical School (MHH)
Department of Pulmonology (

229739

)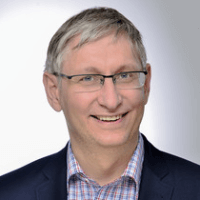 Prof. Dr. med.
Tobias Welte
Specialized in: pulmonology
About the department
The Department of Pulmonology at the Hannover Medical School offers all modern methods of diagnostics and treatment for patients with diseases of the respiratory system. The department's doctors have exceptional competence in the care of patients before and after lung transplantation, treatment of pulmonary hypertension, bronchiectasis, pulmonary fibrosis, cystic fibrosis, lung tumors and obstructive pulmonary diseases. The department is headed by Prof. Dr. med. Tobias Welte.
The department has advanced medical equipment for the accurate diagnostics, which allows the specialists to guarantee high-quality and effective treatment according to international standards. One of the most commonly used diagnostic examinations is bronchoscopy. The department's experts perform about 5,500 such procedures annually. Bronchoscopy can be performed both on an outpatient and inpatient basis. In addition, pulmonary function tests are an integral part of the comprehensive diagnostics.
The department has a progressive Sleep Laboratory, which has been certified by the German Society for Sleep Research and Sleep Medicine since 2015. The activities of the laboratory specialists are focused on the diagnostics and treatment of sleep disorders caused by snoring or severe lung diseases. On average, more than 1,300 patients undergo diagnostics in the laboratory every year.
The department specializes in the diagnostics and treatment of the following pulmonological diseases:
Alpha-1 antitrypsin deficiency
Acute and chronic bronchial asthma, including particularly complex clinical cases
Care before and after lung transplantation
Cystic fibrosis
Malignant thoracic tumors
Pulmonary hypertension
Chronic pulmonary embolism (surgical treatment (pulmonary endarterectomy), drug therapy and balloon pulmonary angioplasty)
Pulmonary fibrosis
Bronchiectasis
Other pathologies
The department's range of medical services includes:
Bronchoscopy

Flexible and rigid bronchoscopy
Implantation of tracheal and bronchial stents
Endobronchial and transbronchial biopsy
Bronchoalveolar lavage
Endoscopic lung volume reduction
Removal of foreign bodies from the respiratory tract
Endoscopic hemostasis
Percutaneous dilational tracheostomy
Argon plasma coagulation
Bronchoplasty (balloon dilatation)
Endobronchial ultrasound scan
Thermal ablation
Cryotherapy

Pulmonary function tests

Six-minute walk test
Monitoring of patients after lung transplantation
Whole-body plethysmography
Exhaled breath testing
Measurement of exhaled breath volume and its flow rate
Inhalation challenge test with methacholine
Measurement of respiratory muscle function
Measurement of lung diffusion capacity
Measurement of air velocity and volume using Spiro Pro system
Spirometry
Spiroergometry
Measurement of exhaled nitric oxide

Comprehensive sleep diagnostics within the specialized Sleep Laboratory
Other services
Curriculum vitae
After studying medicine at the Hannover Medical School since 1988 till 1989, Prof. Welte had his internship at the Massachusetts General Hospital, Boston, USA. In 1992, Dr. Welte had is board certification in Internal Medicine. While working at the Hannover Medical School, he also underwent his board certification in Pulmonology (1994). Since 1994 till 2004, he worked as Senior Physician at the University Hospital Magdeburg, where he headed the Department of Pulmonology and Internal Intensive Care. In June 2004, he accepted the invitation to the position of W3 Professor in Pulmonology at the Hannover Medical School, as well as the Head of the Center of Excellence for Infectious Diseases.
Since 2008, Prof. Welte has been one of the representatives of the Section of Pulmonology of the professional commission of the German Research Foundation (DFG). The Professor is also an Editorial Board Member of many specialized medical journals, for example, European Respirator Journals, Therapeutic Advances in Respiratory Disease, Pneumologie, Intensivmedizin und Infection. He is the publisher of Der Pneumologe and Intensivmedizin Update, Co-Editor and Reviewer of the European Respiratory Journal, Intensive Care Medicine, American Journal of Respiratory and Critical Care Medicine, Chemotherapy, Respiratory Medicine and Respiration.
Photo of the doctor: (c) Medizinische Hochschule Hannover (MHH)
Department of Pulmonology.
Hannover Medical School (MHH):

Request more information now.
We will be happy to answer all your questions.
---
Certificates