HELIOS Clinic Emil von Behring Berlin Zehlendorf
Department of Pediatric Orthopedics and Traumatology (

522809

)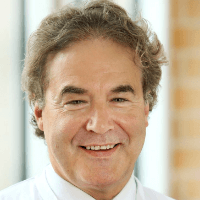 PD Dr. med.
Holger Mellerowicz
Specialized in: pediatric orthopedics, traumatology
About the department
The Department of Pediatric Orthopedics and Traumatology at the HELIOS Clinic Emil von Behring Berlin Zehlendorf offers diagnostics and specially designed programs for children to treat all injuries, congenital and acquired pathologies of the musculoskeletal system, as well as spinal diseases. In addition, the department has a unique experience and expertise in the treatment of tumors and cysts of the musculoskeletal system. The department has a friendly, child-friendly atmosphere, in which they feel at home. The Chief Physician of the department is PD Dr. med. Holger Mellerowicz.
The service range of the department covers the diagnostics and treatment of the following diseases and pathological conditions:
Pediatric orthopedics

All types of foot deformities, including flat feet
All hip diseases in children, including hip dysplasia and hip dislocation
Lower limb deformities, for example, X- and O-shaped leg deformities
Correction of lower limb length discrepancy (callus distraction) with the help of the very latest methods (painless implants controlled from the outside using an electromagnet)

Neuropediatrics

Comprehensive diagnosis and treatment of joint seizures, stiffness and deformities (for example, hip dysplasia / dislocation, foot deformities) in congenital and acquired disorders of the musculoskeletal system, such as Duchenne muscular dystrophy, as well as in specific syndromes, such as Down syndrome, Rett syndrome, arthrogryposis, etc.
Rehabilitation counseling (using orthopedic means)
Long experience in the treatment with botulinum and plaster bandages
Minimally invasive (myofasciotomy by Ulzibat technique) as well as complex multistage operations on the soft tissues (muscle and tendon lengthening)
Comprehensive corrective interventions on the bones in pathologies of the lower extremities, as well as hip reconstruction in extremely severe dysplasia and dislocations (including bilateral operations under general anesthesia)
Corset treatment, as well as spinal surgery in extremely severe curvatures as part of the treatment of the underlying disease

Pediatric traumatology

Treatment of acute injuries and their consequences, as well as correction of defects caused by accidents
Fractures of the limbs, spine and pelvic bones
Knee injuries, including damage to the cruciate ligament, meniscus and cartilage
Dislocated shoulder
Abnormal fracture adhesion and their consequences

Diagnostics and treatment of spinal malformations in children (scoliosis and kyphosis)

Conservative therapy
Physiotherapy
Use of special corsets
Surgical interventions (in pronounced spinal curvatures) – implantation of metal rods and screws

Diagnosis and treatment of bone tumors and cysts

Comprehensive diagnostics (ultrasound, X-ray, MRI and CT)
Surgical intervention to stabilize bones (for example, bone splinting with metal screws and plates)

Other diagnostic and therapeutic options
Curriculum vitae
Education and Professional Experience
1971 - 1978 Study of Medicine and Medical Degree, Free University of Berlin.
1977 State examination.
1979 Approbation.
1980 - 1985 Assistant Physician in the Department of Orthopedics of the Municipal Hospital am Urban, Berlin.
1985 Diploma in Sports Medicine by the German Association of Sports Physicians.
1987 Chief Physician of the Department of Pediatrics, the Oskar-Helene-Heim Orthopedic Hospital Berlin.
1988 Ultrasound Instructor of the German Society of Orthopedics and Traumatology (DGOT) and the German Society of Ultrasound in Medicine (DEGUM). Within the scope of the clinic's activities, along with the surgical practice, leadership in the Pediatric Ambulance, Section for Scoliosis Treatment and Sonography (including hip sonography in infants).
1992 - 1996 Member of the International Editorial Board of "Arthroscopy and Related Research", New York, USA.
1995 Additional qualification in physical therapy.
1996 Certificate for extracorporeal shockwave therapy in orthopedics of the International Association for Extracorporeal Shockwave Therapy in Orthopedics (IGESTO).
1997 Invitation to the Medical Advisory Board.
1999 Elected as a Chairman of the Association of Sports physicians in Berlin.
2000 MOT Award, International Society of Prosthetics and Orthopedics (ISPO).
2001 Acknowledgement to the DEGUM training program coordinator in ultrasound of the musculoskeletal system.
2002 Reelected as a Chairman of the Association of Sports Physicians in Berlin.
Since 2004, Chief Physician of the Department of Pediatric Orthopedics and Traumatology, HELIOS Clinic Emil von Behring Berlin Zehlendorf.
Photo of the doctor: (c) Helios Klinikum Emil von Behring
Department of Pediatric Orthopedics and Traumatology.
HELIOS Clinic Emil von Behring Berlin Zehlendorf:

Request more information now.
We will be happy to answer all your questions.
---