HELIOS University Hospital Wuppertal
Department of General and Abdominal Surgery (

384374

)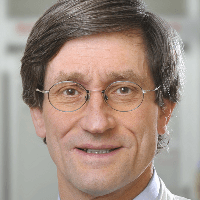 Prof. Dr. med.
Hubert Zirngibl
Specialized in: general and abdominal surgery
About the department
The Department of General and Abdominal Surgery at the HELIOS University Hospital Wuppertal offers treatment of all benign and malignant diseases of the abdominal cavity. These include diseases of the stomach, liver, gallbladder and pancreas, as well as those of the colon and rectum. Preference is given to sparing minimally invasive surgical techniques. The Chief Physician of the department is Prof. Dr. med. Hubert Zirngibl. The treatment of certain diseases is provided within the relevant interdisciplinary specialized centers (bowel, pancreatic, liver cancers, pelvic floor diseases and hernias).
According to the prestigious FOCUS magazine, Prof. Dr. med. Hubert Zirngibl, the Chief Physician of the Department of General and Abdominal Surgery, ranks among the top specialists in Germany. Professor Zirngibl specializes in the surgical treatment of diseases of the esophagus, stomach, intestines, pancreas, liver and other organs.
The service range of the department:
Bowel cancers (treatment within the certified Bowel Cancer Center)
Malignant diseases of the pancreas (treatment within the specialized Pancreatic Cancer Center)
Regional Liver Cancer Center
Pancreatic diseases (treatment within the Center for Pancreatic Diseases)
Esophageal surgery
Hernia repair (treatment of inguinal, ventral and umbilical hernias)
Proctology (treatment of hemorrhoids, constipation, incontinence, etc.)
Chronic inflammatory bowel diseases
Minimally invasive surgery
And other diseases and manipulations
Photo of the doctor: (c) Helios Universitätsklinikum Wuppertal
Department of General and Abdominal Surgery.
HELIOS University Hospital Wuppertal:

Request more information now.
We will be happy to answer all your questions.
---