HELIOS University Hospital Wuppertal
Department of Thoracic Surgery (

384375

)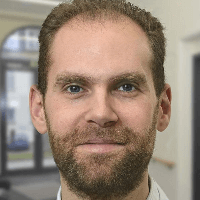 Dr. med.
Christian Biancosino
Specialized in: thoracic surgery
About the department
The Department of Thoracic Surgery at the HELIOS University Hospital Wuppertal offers surgical treatment of inflammations, injuries, malformations and thoracic diseases. A special focus is placed on oncological diseases, i.e. lung, tracheal, thoracic or pleural cancers and their complications. In the treatment of these and other diseases, the department closely cooperates with the Department of Pulmonology within the specialized Lung Center. The Chief Physician of the department is Dr. med.
Christian Biancosino.
The Chief Physician of the department, Dr. Biancosino, is a leading specialist in the field of thoracic surgery and is actively engaged in research activities. In 2003 he has succeeded in creating a tracheal flap — a tissue area that corresponded to all characteristics of normal human tissue was restored after radiation, and thus it was suitable for restoring tracheal defects in cancer patients. Together with his team, Dr. Biancosino offers the full range of surgery ranging from the surgical treatment of hyperhidrosis up to complicated operations for lung cancer.
The department has advanced equipment and provides surgical treatment in accordance with the very latest methods. To do this, the department has at its disposal the entire infrastructure of the maximum care university hospital. For example, the newest laser is used to remove lung tissue metastases as sparingly as possible. Extracorporeal membrane oxygenation (ECMO) allows to perform surgery in patients with severe forms of lung diseases. With the help of endoscopic chambers, even extremely complicated interventions on the lungs are minimally invasive and maximally sparing.
The service range of the department includes the diagnosis and treatment of the following diseases:
Lung and thoracic cancers

Benign and malignant tumors of the lungs (for example, lung cancer), mediastinum, thorax (for example, sarcoma) and pleura (for example, pleural mesothelioma, pleural effusion), PET-CT diagnostics
Benign and malignant tracheal diseases (strictures, stenosis, tumors)
Tumor metastases from other organs (intestines, kidneys, mammary glands, testicles, prostate, etc.) into the lungs

Inflammatory diseases

Pleural effusion
Suppuration in the thoracic cavity (pleural empyema)
Bronchiectasis, fungal lung diseases, pulmonary tuberculosis

Benign diseases, malformations, consequences of injuries

Pneumothorax and pulmonary emphysema
Excessive sweating of hands and armpits (hyperhidrosis)
Congenital malformations of the thoracic organs (including cysts of bronchi, pericardium, etc.)
Congenital and acquired malformations of the thorax
Thoracic traumatology (injuries, broken ribs and sternum, hemorrhage in the lungs)
And other diseases
Special focuses of the department:
Lung tissue preserving cuff resection to avoid removal of half of the lung (pneumonectomy)
Radical pleurectomy with lung preservation in malignant pleural mesothelioma (pleural cancer)
Surgery for metastases
Modern sparing thoracoscopic techniques (VATS lobectomy, segmental resection using VATS technique, etc.)
Extended resections (including the chest wall, spine, etc.)
Operations with the use of extracorporeal membrane oxygenation (ECMO)
And other interventions
Photo of the doctor: (c) Helios Universitätsklinikum Wuppertal
Department of Thoracic Surgery.
HELIOS University Hospital Wuppertal:

Request more information now.
We will be happy to answer all your questions.
---