HELIOS University Hospital Wuppertal
Department of Urology (

388004

)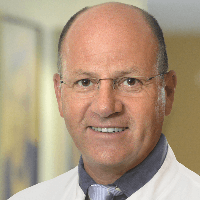 Prof. Dr. med.
Stephan Roth
About the department
The Department of Urology at the HELIOS University Hospital Wuppertal offers treatment of all diseases of the kidneys, ureters, bladder and genital organs. A separate focus is placed on the treatment of urinary incontinence in women and kidney stones. Prostate diseases are treated within the interdisciplinary specialized Prostate Center. Providing treatment to more than 3,600 inpatients every year, the Department of Urology ranks among the largest urological clinics in Germany. The Chief Physician of the department is Prof. Dr. med. Stephan Roth.
The Chief Physician of the department, Prof. Roth, is a leading specialist in urology. The FOCUS magazine ranks him among the top German specialists in the field of urologic tumor and prostate treatment.
The Department of Urology specializes in the treatment of urologic tumors, and particularly, in prostate cancer treatment. According to the FOCUS magazine, the Prostate Center belongs to the top urological clinics in Germany. For the treatment of prostate cancer, all modern methods are available: surgical treatment, various forms of radiation therapy, continuous and intermittent hormonal therapy, monitoring in dynamics, drug therapy. Therapy is planned in cooperation with all specialists (urologists, radiologists, oncologists, psychologists, psychotherapists).
Spectrum of diagnosis and treatment of urologic diseases:
Prostate cancer

Surgical treatment
Different forms of radiation therapy
Continuous and intermittent hormonal therapy

Bladder cancer

Minimally invasive surgical techniques
Bladder removal with urostomy
Chemotherapy and immunotherapy

Kidney and adrenal cancer

Organ-preserving resection of kidney tumors
Radical nephrectomy
Resection of adrenal tumors

Testicular cancer

Corrective diagnostics
Surgical treatment, including nerve-preserving techniques
Chemotherapy

And also all treatments of other urologic diseases.
The main focuses of the department:
Urogynecology and urinary incontinence in women
Urologic cancers (including prostate, bladder, testicular, kidney and adrenal cancer)
Benign prostatic hyperplasia
Kidney stone disease
Ormond's disease.
Curriculum vitae
1976 - 1983 Study of Medicine at the RWTH Aachen.
1983 - 1985 Assistant at the University of Paris, Department for Urology.
1985 - 1988 Assistant in the Department of Urology and Pediatric Urology, Düren.
1989 Certified Physician in Urology; Chief Physician, Düren Hospital; research fellowship at the University of Rennes, France.
1992 Chief Physician, Department of Urology, Westphalian Wilhelm University of Münster.
1993 Managing Chief Physician.
1994 Harvard Medical School, Massachusetts, Department of Urology.
1997 Leading Senior Physician in the Department of Urology.
1992 Head of the Department of Urology, Professorship at the University Witten-Herdecke, at the HELIOS Hospital Wuppertal.
Photo of the doctor: (c) Helios Universitätsklinikum Wuppertal
Department of Urology.
HELIOS University Hospital Wuppertal:

Request more information now.
We will be happy to answer all your questions.
---