HELIOS University Hospital Wuppertal
Department of Pediatric Urology (

388005

)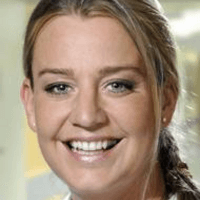 Dr. med.
Ines Wissussek
Specialized in: pediatric urology
About the department
The Department of Pediatric Urology at the HELIOS University Hospital Wuppertal deals with the treatment of all urological diseases in children. The diagnostic procedures and individual therapy are planned in cooperation with pediatricians, radiologists and specialists in nuclear medicine within the framework of an interdisciplinary consultation. The department specializes in the treatment of penile and urethral diseases, developmental testicular disorders, kidney and urinary tract diseases, as well as urinary incontinence (bedwetting), etc. The Chief Physician of the department is Dr. med. Ines Wissussek.
In the field of treatment of pediatric urologic diseases, the department is based on many years of experience, advanced medical achievements and recommendations on treatment. Pediatric urologists necessarily inform parents about the existing advantages and possible disadvantages and jointly decide on the optimal treatment strategy. For example, in the treatment of vesicoureteral reflux, the possibility of conservative treatment with antibiotics is first considered, and only if it fails to be effective, endoscopic or open surgical correction will performed.
The service range of the department includes the following options:
All urinary system disorders in children
Penile and urethral diseases
Impaired development of testicles (including phimosis)
Kidney and urinary tract diseases (including vesicoureteral reflux and impaired urine outflow)
Urinary incontinence (bedwetting) and urinary tract infections
And other diseases and treatments
Photo of the doctor: (c) Helios Universitätsklinikum Wuppertal
Department of Pediatric Urology.
HELIOS University Hospital Wuppertal:

Request more information now.
We will be happy to answer all your questions.
---