HELIOS University Hospital Wuppertal
Department of Radiation Therapy and Radiation Oncology (

389416

)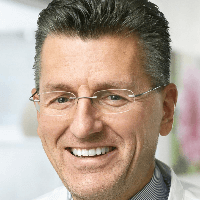 Prof. Dr. med.
Marc Piroth
Specialized in: radiation therapy, radiation oncology
About the department
The Department of Radiation Therapy and Radiation Oncology at the HELIOS University Hospital Wuppertal offers the full range of services in these medical focuses. The department specializes in the treatment of benign and malignant diseases, as well as joint inflammatory diseases. The department is headed by Prof. Dr. med. Marc Piroth.
The department is equipped with the most advanced high-precision equipment: two linear accelerators, a computer tomograph (Big Bore) for radiation planning, an X-ray therapy device for intraoperative radiotherapy in breast cancer and other devices.
The most common diseases treated with radiotherapy are:
Breast cancer
Lung cancer
Cancer of the ENT organs
Bowel cancer
Prostate cancer
Cancer of the genitals
Skin cancer
Liver, pancreatic cancer
Esophageal cancer
Inflammatory joint diseases accompanied by pain syndrome (for example, knee joint arthrosis, heel spur, tennis elbow)
And other diseases
Therapeutic options of the department include:
Stereotactic radiation therapy
Intraoperative radiotherapy for breast cancer treatment
Radiation therapy for bowel cancer treatment
Intraoperative radiotherapy for the treatment of tumors of the pelvic organs and abdominal cavity
And other treatment methods
Special offers of the department:
Intensity-modulated radiotherapy (IMRT)
Rotational intensity modulated radiation therapy
Image-guided radiotherapy (IGRT)
High-precision irradiation
Irradiation of superficial tumors
Combined chemoradiotherapy
Palliative care medicine methods
Additional naturopathy methods
Other treatment methods
Photo of the doctor: (c) Helios Universitätsklinikum Wuppertal
Department of Radiation Therapy and Radiation Oncology.
HELIOS University Hospital Wuppertal:

Request more information now.
We will be happy to answer all your questions.
---