Herzpark Hardterwald Clinic Moenchengladbach
Department of Cardiac Rehabilitation (

677931

)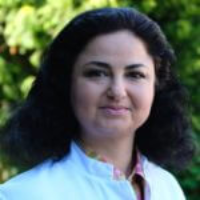 Dr. med.
Lolita Bleckmann
Specialized in: cardiac rehabilitation
About the Department of Cardiac Rehabilitation at Herzpark Hardterwald Clinic Moenchengladbach
The Department of Cardiac Rehabilitation at the Herzpark Hardterwald Clinic Moenchengladbach offers the full range of rehabilitation measures for the restoration of the health of the cardiovascular system in patients after cardiac pathology and heart surgery. The department also provides special rehabilitation programs for patients with an artificial heart. Depending on the severity of the clinical case, the rehabilitation can take place both on an inpatient and outpatient basis. In some cases, the patients are initially appointed an inpatient rehabilitation program, but in the case of satisfactory treatment results, it is possible to switch to an outpatient regimen. The goal of each rehabilitation therapist working in the department is to restore the patient's lost strength due to heart disease as much as possible, to provide the patient with a decent quality of life and to prevent the risk of heart disease recurrence in the future. The optimal complex of rehabilitation procedures and their intensity are selected for each patient individually, which contributes to the achievement of the best result. The department is headed by Dr. med. Lolita Bleckmann.
When admitted to the department, the patient requires comprehensive diagnostics, which is a prerequisite for developing an optimal rehabilitation treatment regimen. To achieve this goal, the medical facility has modern diagnostic rooms with high-tech equipment. In most cases, the patients undergo such diagnostic examinations as electrocardiography, echocardiography, 24-hour Holter monitoring, ergometry or spiroergometry, 24-hour blood pressure monitoring, pulmonary function tests, chest X-ray, laboratory tests and obstructive sleep apnea screening. All these examinations allow the department's physicians to obtain comprehensive information on the functioning of the cardiovascular system and to select the optimal complex of therapeutic measures.
Each rehabilitation program is unique and is developed taking into account the individual clinical indications of a particular patient, his age, overall health condition, rehabilitation potential and other important factors. Nevertheless, dosed physical activity, the intensity of which gradually increases during rehabilitation, physiotherapy, diet therapy and occupational therapy are integral components of high quality cardiac rehabilitation. The department's rehabilitation therapists also pay key attention to the psychological aspect, since heart diseases affect not only the patient's physical health, but also his emotional state. During the rehabilitation treatment, the patients receive care from professional psychologists who help them cope with stress, fears and set themselves up for a favorable rehabilitation treatment outcome. In addition, doctors hold special consultations aimed at teaching the patient a healthy lifestyle that will help him to restore the cardiovascular system and the whole body. Special attention is paid to the work of nutritionists with patients. The specialists develop an individual diet containing the maximum amount of nutrients, which in turn significantly reduces the risk of developing a recurrence of heart disease. The nutritionist is also responsible for counseling patients on healthy eating habits so that they can follow a healthy diet after returning home.
The department's special offer is cardiac rehabilitation for patients who have undergone surgery to implant a ventricular assist device or a total artificial heart. As a rule, the duration of the rehabilitation treatment for such patients is 3-5 weeks. The specialists from the partner Heart Centers are often involved in the development of a rehabilitation program. The treatment is based on such therapies as therapeutic exercises, ergometer training, physiotherapy, walking training and walking in the park, as well as psychological care. All rehabilitation measures are provided under strict medical supervision.
The department specializes in the rehabilitation of patients with the following diseases of the cardiovascular system and pathological conditions after heart surgery:
Coronary heart disease, including accompanied by myocardial infarction
Acute and chronic heart failure after emergency treatment
Myocardial diseases
Inflammatory diseases of the heart valves, pericardium and myocardium
Cardiac arrhythmias
Arterial hypertension poorly compliant with drug therapy
Conditions after coronary artery balloon dilatation with and without stenting
Conditions after coronary artery bypass grafting
Conditions after heart valve surgery (transcatheter aortic valve implantation (TAVI), mitral valve clipping (MitraClip), etc.)
Conditions after the implantation of single, dual and triple chamber pacemakers, defibrillators
Conditions after artificial heart implantation, ventricular assistive device implantation and heart transplantation
Conditions after interventions on the large vessels (arteries of the thorax, abdomen, legs) in occlusive peripheral arterial disease
Pulmonary embolism
Other diseases and pathological conditions
The range of the department's diagnostic and therapeutic services includes:
Diagnostic tests

Electrocardiography, including 24-hour Holter monitoring
Echocardiography, including transesophageal echocardiography
24-hour blood pressure monitoring
Ergometry and spiroergometry
Ultrasound scanning of the abdominal organs, thyroid gland and blood vessels
Obstructive sleep apnea screening
Pulmonary function testing
Chest X-ray
Laboratory tests, including emergency laboratory diagnostics

Rehabilitation methods

Diet therapy
Therapeutic exercises (proprioceptive neuromuscular facilitation, manual therapy, etc.)
Water aerobics
Sports therapy for endurance training, muscle building, etc.
Traction table procedures for spinal traction
Walking training
Breathing exercises
Physiotherapy

Classical massage
Connective tissue massage
Foot reflex zone massage
Lymphatic drainage
Thermotherapy
Cryotherapy
Mud wraps
Electrotherapy
Ultrasound therapy
Inhalation therapy

Ergotherapy

ADL training (dressing and undressing, personal hygiene, eating, housekeeping)
Training to restore sensorimotor and perceptual skills
Training to restore motor and functional skills (gross and fine motor skills, flexibility, coordination)
Training to restore memory, orientation in space, concentration, action planning)

Psychological care, including relaxation technique teaching

Other diagnostic and therapeutic options
Photo of the doctor: (c) Herzpark Hardterwald
Department of Cardiac Rehabilitation.
Herzpark Hardterwald Clinic Moenchengladbach:

Request more information now.
We will be happy to answer all your questions.
---
Certificates