Diagnosis and conservative treatment of scleroderma (program ID:

180543

)
Hirslanden Clinic Belair Schaffhausen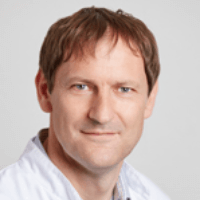 Head Physician
Dr. med.
Erich Kast
Specialized in: neurosurgery
Department of Spine Surgery
Program includes:
Initial presentation in the clinic
clinical history taking
review of medical records
physical examination
laboratory tests:

complete blood count
general urine analysis
biochemical analysis of blood
TSH-basal, fT3, fT4
immune status
inflammation indicators (CRP, ESR)
indicators blood coagulation

differential diagnosis of other skin diseases
the small tissue sample (biopsy) of affected skin
for examination in the laboratory for abnormalities
pulmonary function tests on indications
consultation of related specialists
symptomatic specific treatment
the cost of essential medicines and materials
nursing services
control examinations
full hospital accommodation
developing of further guidance
Service
Price:
Type of program :
Expected duration of the program:
You may also book

Price:
About the department
Spinal surgery covers a wide range of diseases and injuries of the spine, including neurosurgery. Rheumatology is a specialty dealing with diseases and functional disorders of the musculoskeletal system. They include inflammation of bones, joints and muscles (e.g., rheumatism, arthritis, or osteoporosis), as well as of internal organs and nerve systems.
The spine surgeons work closely with rheumatologists. This team is convinced that modern spinal surgery and rheumatology can be successful only through the cooperation of doctors of various specialties for interdisciplinary diagnosis, as well as experienced surgeons, since the cooperation is an essential condition for making an accurate diagnosis and performing a successful surgery. All the results of diagnosis are discussed, and the further course of treatment is determined with participation of all team members (a conservatively treating physician, a spine surgeon, sometimes a neurologist, a psychotherapist and a family doctor). Since 2005, Klinik Belair has cantonal mandate to conduct spine surgeries. This allows patients with all classes of insurance to be treated in accordance with interdisciplinary approach and operated at the Klinik Belair.
Curriculum vitae
2012 Selbstständige Praxistätigkeit und Belegarzt an der Klinik Belair, Schaffhausen
2011 - 2012 Leitender Arzt, Neurochirurgie, Kantonsspital Winterthur
2009 Ernennung zum Privatdozent für Neurochirirgie an der Universität Ulm
2002 - 2010 Oberarzt, Neurochirurgie, Kantonsspital Winterthur
2000 - 2002 Oberarzt, Neurochirurgische Klinik Universität Ulm
1999 Facharzt für Neurochirurgie, München
1993 Doktor der Medizin, Neurochirurgische Klinik, Universität Ulm
1992 - 2000 Klinische Ausbildung, Neurochirurgische Klinik Universität Ulm
Photo of the doctor: (c) Hirslanden AG
---
About hospital
Accommodation in hospital
Program [Description]
Diagnosis and conservative treatment of scleroderma
Hospital: Hirslanden Clinic Belair Schaffhausen
Type:
Duration:
Price:
date_range
There are 50 scleroderma treatment hospitals on Booking Health website
Show all clinics
Certificates