Treatment of kidney abscess with open surgery drainage (program ID:

56783

)
Hirslanden Clinic Belair Schaffhausen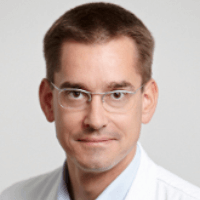 Head Physician
Dr. med.
Claudius Möckel
Specialized in: urology
Department of Urology
Program includes:
Initial presentation in the clinic
clinical history taking
review of medical records
physical examination
urological examination
laboratory tests:

complete blood count
general urine analysis
biochemical analysis of blood
inflammation indicators (CRP, ESR)
indicators blood coagulation
tumor marker, PSA

ultrasound of the urogenital system
CT/MRI of the abdomen and pelvis
preoperative care
surgical drainage of the abscess
symptomatic treatment
control examinations
the cost of essential medicines and materials
nursing services
full hospital accommodation
explanation of future recommendations
Required documents
Medical records
US scan, MRI/CT scan (if available)
Service
Price:
Type of program :
Expected duration of the program:
You may also book

Price:
About the department
Our urological center mainly deals with the following diseases: stone disease, tumors, infections, incontinence, infertility, impotence. Trusting and discreet conversations and consultations are particularly important here: our experts will gladly pay you special attention and will be the most sensitive and tactful during the treatment process. We attach great importance to a thorough and painless diagnosis. You will be offered a wide range of conservative and surgical treatment methods (medication, physical therapy, minimally invasive surgery), which can often be performed on an outpatient basis. If you need a surgery, we have the most modern and minimally invasive techniques for tissue-sparing treatment.
Curriculum vitae
2007 Zentrum für Urologie Zürich, Dres. med. Bauer / Fehr / Möckel Spezialist für minimalinvasive Diagnostik ( MRI-gesteuerte Prostatapunktionen ) und Andrologie
2001 - 2007 Assistenzarzt Katharinenhospital Stuttgart, Urologische Klinik
2006 Facharzt für Urologie
2002 Promotion
2000 - 2001 Arzt im Praktikum West Suffolk Hospital, Bury St. Edmunds u. James Paget Hospital, Great Yarmouth
1999 Staatsexamen
1994 - 1999 Medizinstudium, Universität Essen
1991 - 1992 Biologiestudium, Universität Karlsruhe
1984 - 1992 Medizinstudium, Semmelweis Universität Budapest, Ungarn
Photo of the doctor: (c) Hirslanden AG
---
About hospital
Accommodation in hospital
Kidney abscess
Program [Description]
Treatment of kidney abscess with open surgery drainage
Hospital: Hirslanden Clinic Belair Schaffhausen
Type:
Duration:
Price:
date_range
There are 88 kidney abscess treatment hospitals on Booking Health website
Show all clinics
Certificates