Hirslanden Clinic Birshof Basel
Department of Orthopedics and Traumatology (

240

)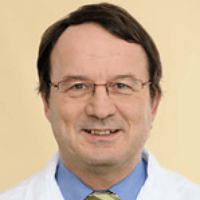 Dr. med.
Dieter Leu
Specialized in: general surgery
About the Department of Orthopedics and Traumatology at Hirslanden Clinic Birshof Basel
Hirslanden Klinik Birshof deals with any orthopedic or traumatologic emergency cases (all urgent cases involving the musculoskeletal system). The entrance into Orthopedic Emergency Care Center can be found on the right of the main entrance to the hospital. You can park directly in front of the entrance and use the elevator to get right in the Orthopedic Center.
For life-threatening cases, you can dial official number 144 at any time to call for professional help. At your request, you can be taken to the Klinik Birshof upon appropriate indications of orthopedic/traumatologic injuries. Orthopedics deals with the locomotor system: all the bones, joints, muscles, tendons, and ligaments. Disorders of these parts of the body can be congenital or acquired as a result of the disease. Traumatology deals with injuries of musculoskeletal system associated with the accidents.
Photo of the doctor: (c) Hirslanden AG
Department of Orthopedics and Traumatology.
Hirslanden Clinic Birshof Basel:

Request more information now.
We will be happy to answer all your questions.
---