Hirslanden Clinic Birshof Basel
Department of Hand Surgery (

242

)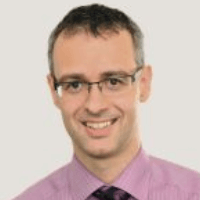 Dr. med.
Bernhard Angly
Specialized in: orthopedics, traumatology, hand surgery
About the Department of Hand Surgery at Hirslanden Clinic Birshof Basel
The Hand Center offers the following services:
Diagnosis, surgical and non-surgical procedures for treatment of the hand, wrist, forearm and elbow
Peripheral neurosurgery and microsurgery:
Treatment of pinched nerves
Microsurgical recovery from/after
Hand and foot injuries
Treatment of fresh injuries of joint structures, tendons and nerves of the hand, wrist and forearm
Surgical and conservative treatment of fractures, especially of the distal radius fractures
Treatment of the sequelae of injuries of the skeleton and soft tissues aimed at restoring and improving the hand functions
Wrist arthroscopy and arthroscopic surgery
Arthroplasty and arthrodesis in case of rheumatism and arthrosis of the hand and the wrist
Treatment of Dupuytren's contracture (open and minimally invasive method) and hand tumors
Diagnostic ultrasound and image transfer analysis with controlled infiltration
If you suffer from hand pain, we also use ergotherapy, physical therapy, prescribe bone splint, and other aids.
Photo of the doctor: (c) Hirslanden AG
Department of Hand Surgery.
Hirslanden Clinic Birshof Basel:

Request more information now.
We will be happy to answer all your questions.
---