Hirslanden Clinic Birshof Basel
Department of Hip Surgery (

243

)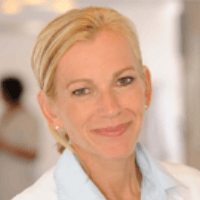 Prof. Dr. med.
Anke Eckardt
Specialized in: orthopedics, traumatology
About the Department of Hip Surgery at Hirslanden Clinic Birshof Basel
Hip pain may be a symptom of various diseases. To receive a correct diagnosis, please visit our specialized center that offers a wide range of services that will help you overcome the hip pain. Only the most experienced experts will offer you their assistance. You will be assigned with a doctor supervising you individually in his or her office of Klinik Birshof, as well as in the hospital's in-patient facility.
The Department of Hip Surgery offers you the following services:
Treatment of the hip osteoarthritis
Endoprosthesis replacement of the hip and monitoring/replacement of the prosthesis joint
Treatment of congenital hip diseases and their sequelae, permutation surgeries
Diagnosis and treatment of injuries, including the fractured hip
Conservative and arthroscopic treatment of the so-called hip impingement syndrome / acetabular rim abnormality, diagnosis of inflammatory processes, pains of unknown origin
Photo of the doctor: (c) Hirslanden AG
Department of Hip Surgery.
Hirslanden Clinic Birshof Basel:

Request more information now.
We will be happy to answer all your questions.
---