Hirslanden Clinic Bois-Cerf Lausanne
Department of Oral and Maxillofacial Surgery (

603859

)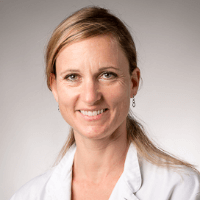 Dr. med.
Nathalie Portier-Marret
Specialized in: oral and maxillofacial surgery
About the department
The Department of Oral and Maxillofacial Surgery at the Hirslanden Clinic Bois-Cerf Lausanne offers the wide range of diagnostic and therapeutic options for patients with pathologies of soft tissues and bones of the face, neck and oral cavity. The department's tasks also include dental implantology, including bone augmentation before implantation, treatment of facial pain and temporomandibular joint pathologies. The Chief Physician of the department Dr. med. Nathalie Portier-Marret.
The department is equipped with state-of-the-art X-ray systems, as well as cone beam CT for panoramic images with minimal radiation doses. Thanks to progressive equipment, the specialists can imagine all anatomical structures in detail and detect their slightest pathological changes, which contributes to development of an optimal treatment regimen.
The department's surgical service range includes:
Dental implantology, including bone tissue augmentation before implantation, sinus lift
Wisdom tooth extraction
Orthognathic surgery, elimination of facial imbalances
Treatment of facial wounds and fractures

Jaw fractures
Orbital fractures
Nasal fractures
Zygomatic fractures
Lacerations
Oral wounds
Dental avulsion
Upper and lower jaw fractures

Treatment of temporomandibular joint diseases and pain
Treatment of oral diseases
Treatment for obstructive sleep apnea and snoring

Uvulopalatopharyngoplasty
Appliance of continuous positive airway pressure
Lower jaw endoprosthetic repair

Other medical services
Curriculum vitae
Education and Professional Career
1997 Doctoral Degree in Dentistry, University of Geneva.
1997 - 2000 Responsible for Research and Postgraduate Studies, Faculty of Dentistry.
2000 Doctoral thesis defense, Faculty of Medicine, University of Geneva.
2004 Doctoral Degree in Medicine, University of Geneva.
2004 - 2010 Professional Training in Oral and Maxillofacial Surgery, Lausanne University Hospital.
2011 Head of Department, Centre Hospitalier Lyon Sud (CHLS).
2012 Multi-University Degree in Orthognathic Surgery, University of Lyon.
2011 Board Certification in Oral and Maxillofacial Surgery (FMH).
Since 2014 Associate Professor in the Department of Maxillofacial Radiology at the Columbia University, New York.
2015 Partnership with Dr. Jean-Jacques Duvanel.
2016 Head of the Private Practice specializing in Oral and Maxillofacial surgery.
Memberships in Professional Societies
International Team for Implantology (ITI).
International Bone Research Association (IBRA).
French Society of Stomatology and Maxillofacial Surgery (SFSCMF).
Swiss Society of Oral and Maxillofacial Surgery (SGMKG).
Photo of the doctor: (c) Hirslanden AG
Department of Oral and Maxillofacial Surgery.
Hirslanden Clinic Bois-Cerf Lausanne:

Request more information now.
We will be happy to answer all your questions.
---
Certificates