Hirslanden Clinic Bois-Cerf Lausanne
Department of Adult and Pediatric Otolaryngology (

603861

)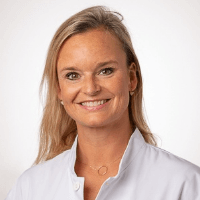 Dr. med.
Micaela Oedman-Jaques
Specialized in: adult and pediatric otolaryngology
About the Department of Adult and Pediatric Otolaryngology at Hirslanden Clinic Bois-Cerf Lausanne
The Department of Adult and Pediatric Otolaryngology at the Hirslanden Clinic Bois-Cerf Lausanne offers the full range of consulting, diagnostic and therapeutic services for patients with ENT diseases. The department's doctors specialize in medical care for patients of various age categories – from young children to adult patients and elderly people. The department is headed by Dr. med. Micaela Oedman-Jaques.
The key attention in clinical practice is paid to surgical interventions on ENT organs, ultrasound diagnostics and hearing screening, monitoring of hearing aids. The health of patients is in the reliable hands of experienced highly-specialized doctors who have a perfect command of all modern treatment methods.
The department provides the diagnostics and treatment of the following ENT diseases:
Nasal diseases

Nasal breathing disorders
Nosebleeds
Nasal fractures
Sinusitis
Nasal polyps
Smell disorders

Sore throat

Tonsil diseases, including chronic tonsillitis
Voice disorders
Swallowing disorders
Snore
Chronic cough

Oral diseases

Pathological tongue lesions
Pathological lesions of the mucous membrane of the cheeks

Ear diseases

Infectious ear lesions
Hearing loss
Dizziness
Protruding ears

Neck pathologies

Neck cysts
Thyroid diseases
Salivary gland diseases
Lymph node diseases

Other otolaryngological diseases
The surgical options of the department include:
Tonsil interventions in adults
Pediatric otolaryngologic surgery

Tonsil interventions
Transtympanic drainage

Nasal surgery

Surgical interventions on the paranasal sinuses
Correction of nasal septum defects
Removal of nasal polyps

Neck surgery

Resection of neck cysts and lipomas
Salivary gland surgery
Thyroid surgery
Lymph node surgery in cancers

Endoscopic interventions in diagnostic and therapeutic purposes

Diagnostics (examination of the bronchi, esophagus)
Therapy (treatment of cancer and benign polyps of the vocal cords, malignant tumors of the oral cavity and throat)

Facial surgery

Correction of pathological skin lesions
Correction of everted ears

Cosmetic surgery

Botox and hyaluronic acid injections for correction of certain types of wrinkles

Other surgical services
Curriculum vitae of Dr. med. Micaela Oedman-Jaques
Dr. Oedman-Jaques began her medical studies in Lausanne in 1994. After a year in Lund, in Sweden, she obtained her degree in medicine in Lausanne in December 2000. After practising general surgery for a year in the hospital in Morges, she embarked on her ENT training in Lausanne under the supervision of Prof. Philippe Monnier. She worked as Chief Clinician in the hospital at La Chaux-de-Fonds (2006 - 2007) before coming back to CHUV, where she worked as Chief Clinician for another four years.
In January 2005, she defended her dissertation at the University of Geneva. Subject: "Influence of diet on the emergence of gallstones".
Dr Oedman-Jaques had her board certification in Otolaryngology in 2005 and got specialization in Head and Neck Surgery in 2006. Her training was completed with a diploma in Neck Ultrasonography in 2010. Since October 2011, Dr. Oedman-Jaques works at her ENT Private Practice.
Photo of the doctor: (c) Hirslanden AG
Department of Adult and Pediatric Otolaryngology.
Hirslanden Clinic Bois-Cerf Lausanne:

Request more information now.
We will be happy to answer all your questions.
---
Certificates