Hirslanden Clinic La Colline Geneva
Department of Gynecology and Obstetrics (

26399

)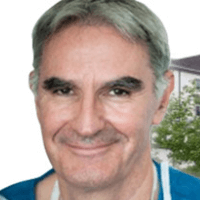 Dr. med.
Jean-Marie Wenger
Specialized in: gynecology, obstetrics
About the department
The Department of Gynecology and Obstetrics at the Hirslanden Clinic La Colline Geneva provides the full range of high-quality services in its areas of specialization. The department is headed by Dr. med. Jean-Marie Wenger.
It admits women with various diseases of the genital organs, ranging from irregular ovarian menstrual cycle, menopause symptoms, urinary incontinence and to uterine, cervical, ovarian, vulvar malignancies. The department's specialists have in their arsenal modern equipment for comprehensive diagnostics. Based on specific clinical indications, the optimal treatment tactics are selected.
Depending on the complexity of the pathology, either drug or surgical treatment can be prescribed. In some cases, a combination of these two methods is required. The surgical capabilities of the department include laparoscopic procedures to detect pathological changes in the female genitals (for example, endometriosis, adhesions), operations to remove uterine fibroids, tubal ligation, hysterectomy (removal of the uterus), ovariectomy (removal of the ovaries), curettage of the uterine cavity, etc.
When detecting oncopathologies of the female genital organs, the specialists in the field of oncology, radiation therapy, chemotherapy, radiology, etc. are involved in the therapeutic process. Thus, the patient is provided with the comprehensive treatment, and the best results can be achieved. When treating oncopathologies in young patients, gynecologists set themselves the goal of not only healing the patient, but also preserving the reproductive function.
The department's team of obstetricians has rich and successful experience in managing pregnancies, including high-risk pregnancies, as well as in childbirth and subsequent care both for the mother and her baby in accordance with current clinical protocols. The monitoring of the course of labor is carried out using progressive ultrasound equipment. The department also carries out all the necessary laboratory tests. The childbirth takes place in excellently equipped maternity rooms, in a pleasant atmosphere. The first place in clinical practice is given to the safety and health of the expectant mother and baby.
The department's range of medical services includes:
Diagnostics and treatment of general gynecological problems

Irregular ovarian menstrual cycle
Menopause symptoms
Uterine fibroids
Ovarian cysts
Endometriosis
Chronic pain in the lower abdomen
Gynecological bleeding

Diagnostics and treatment of genital cancers in women

Uterine cancer
Cervical cancer
Ovarian cancer
Vulvar cancer

Diagnosis and treatment of urogynecologic diseases

Urinary incontinence
Pelvic organ prolapse

Obstetric services

Integrated management of pregnancy, including high-risk pregnancies, multiple pregnancies
Childbirth (natural childbirth, cesarean section)
Postpartum care both for the mother and her baby

Other services
Photo of the doctor: (c) Hirslanden AG
Department of Gynecology and Obstetrics.
Hirslanden Clinic La Colline Geneva:

Request more information now.
We will be happy to answer all your questions.
---
Certificates