Hirslanden Clinic La Colline Geneva
Department of Shoulder Surgery (

26411

)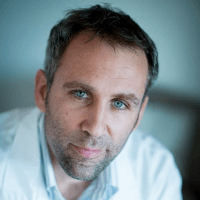 PD Dr. med
Alexandre Lädermann
Specialized in: shoulder surgery
About the Department of Shoulder Surgery at Hirslanden Clinic La Colline Geneva
The Department of Shoulder Surgery at the Hirslanden Clinic La Colline Geneva offers the full range of diagnostic and therapeutic services for patients with shoulder injuries and diseases. The specialization of the department also covers professional medical care for sports shoulder injuries. Clinical practice focuses on the treatment of rotator cuff tear, stabilization of the shoulder and acromioclavicular joints, fixation of shoulder fractures and shoulder replacement surgery. The treatment is provided by highly qualified specialists in accordance with current clinical protocols. The Chief Physician of the department is PD dr. med. Alexandre Lädermann.
The medical examination is carried out in progressive diagnostic rooms. As a rule, a classic X-ray study is sufficient to make a diagnosis, but in some cases MRI and CT scans can also be performed. Based on the results of imaging diagnostics and laboratory tests, an optimal treatment regimen is developed.
If possible, the department's doctors solve the problem using conservative methods, and resort to surgical treatment only when conservative treatment does not give a positive result. In most cases, surgical treatment is minimally invasive. This ensures the speedy recovery of shoulder mobility and the minimum hospital stay.
The department's range of medical services includes:
Diagnostics and treatment of shoulder instability

Conservative treatment (for example, immobilization with a special splint, pain therapy, physiotherapy)
Surgical treatment

Arthroscopic restoration of the anterior shoulder capsule (Bankart operation)
Latarjet procedure for shoulder stabilization

Shoulder replacement surgery

Partial or total arthroplasty using an anatomical prosthesis (the implantation of such a prosthesis requires the proper functioning of the rotator cuff)
Implantation of an inverse shoulder prosthesis (it usually serves to repair rotator cuff lesions in patients over the age of 70 years)

Diagnostics and treatment of rotator cuff injuries

Drug treatment to eliminate pain
Arthroscopy to relieve pain and restore shoulder mobility

Diagnostics and treatment of frozen shoulder

Drug therapy (anti-inflammatory drugs in combination with analgesics)
Intra-articular corticosteroid administration
Physiotherapeutic activities

Other therapeutic options
Curriculum vitae of PD Dr. med Alexandre Lädermann
PD Dr. Alexandre Lädermann specializes in the treatment of traumatic and nontraumatic pathologies of the shoulder and the elbow. He is the President of Swiss Shoulder Society and the President of the Congress of the European Society for Shoulder and Elbow Surgery (SECEC/ESSSE), Editor of the Journal of Shoulder and Elbow Arthroplasty. Driven by his will to develop new medical techniques to improve his patient recovery, Dr. Lädermann is at the heart of an intense scientific activity. This has led him to the creation of the Foundation for Research and Teaching in Orthopedic Surgery (FORE).
After graduating from the Faculty of Medicine at the University of Geneva in 2000, Alexandre Lädermann specialized in Orthopedic Surgery and Sports Medicine. He then focused on shoulder and elbow surgery and completed his training by conducting Research and Clinical Fellowships in the best medical centers in the world (Lyon 2007, United States 2010 and 2012, Zürich 2013). He is the Chairman of many congresses (European Congress of Shoulder and Elbow Surgery (SECEC/ESSSE), Advanced Val d'Isère Course on Shoulder Arthroscopy, International Congress on Adipose Stem Cell Treatment (iCAST). He is also the President of the Swiss Expert Group in Shoulder and Elbow Surgery and President of the Foundation for Orthopedic Surgery Research (FORE). Since 2013, he has been responsible for the teaching in orthopedics at La Tour Hospital.
His surgical innovations include Glène perform Reverse (innovative shoulder prosthesis), AEQUALIS™ PERFORM™ Reversed Glenoid (new design of reverse shoulder arthroplasty), Subscapularis on approach (new minimally invasive approach for the implantation of reverse shoulder prosthesis), BeeMed (teaching e-platform on orthopedics), dynamic anterior stabilization (new concept of shoulder stabilization).
Photo of the doctor: (c) Hirslanden AG
Department of Shoulder Surgery.
Hirslanden Clinic La Colline Geneva:

Request more information now.
We will be happy to answer all your questions.
---
Certificates