Diagnostic tests for ependymoma (program ID:

263303

)
Hospital Lindberg Winterthur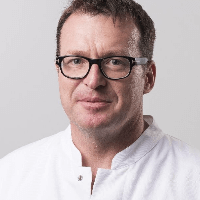 Head Physician
Dr. med.
Lars Flöter
Specialized in: neurosurgery, spine surgery
Department of Spine Surgery
Program includes:
Initial presentation in the clinic
clinical history taking
review of medical records
physical examination
general neurological examination
neuropsychological tests
laboratory tests:

complete blood count
inflammatory indicators (CRP, ESR)
indicators of coagulation of blood
tumor markers

CT scan of spinal cord (on indication 650 €)
MRI scan of spinal cord (on indication 1200 €)
biopsy with histological examination (on indication 2500 €)
nursing services
consultation of all leading experts
development of individual treatment plan
written statement
Required documents
Medical records
MRI/CT scan (not older than 3 months)
Biopsy results (if available)
Service
Price:
Type of program :
Expected duration of the program:
You may also book

Price:
About the department
The Department of Spine Surgery at the Multispecialty Hospital Lindberg under the lead of Dr. med. Lars Flöter specializes in treatment of acute and chronic back pain, various degenerative diseases (e.g., herniation of intervertebral disks, spinal canal stenosis and spine instabilities) as well as oncological spine diseases. Another objective of the Department is treatment of spine fractures caused by accidents or osteoporosis.
The range of services offered by the Department of Spine Surgery at the Multispecialty Hospital Lindberg includes the following modalities:
Simple decompression of the spinal canal in case of spinal canal narrowing
Removal of herniated discs
Sparing dynamic stabilization of the spine
Total fixation of spine elements in case of instability
Combined interventions (decompression and stabilization)
Intervertebral disc prostheses (in certain cases)
Curriculum vitae
Berufserfahrung
2012

Selbständige Tätigkeit - Belegarzt Neurochirurgie Spital Uri
2011

Leitender Arzt - Wirbelsäulenchirurgie, Spital Schwyz
2010–2011

Oberarzt - Neurochirurgie, Kantonsspital Winterthur
2007–2010

Oberarzt - Orthopädie/Wirbelsäulenchirurgie, Kantonsspital Olten
2004–2006

Neurochirurgie, Kantonsspital Aarau
2003–2004

Neurochirurgie ICU, Universitätsspital Zürich
2002–2003

Neurochirurgie, Kantonsspital Winterthur
2001–2002

Urologie, Kantonsspital Aarau
2001

Neurochirurgie, Kantonsspital Aarau
2000–2001

Innere Medizin, Spital Muri
1999–2000

Neurochirurgie, Kantonsspital Aarau
Ausbildung
2006

FMH-Prüfung Neurochirurgie (mündlich), Bern
2005

EANS-Prüfung (Theoretischer Teil), Prag
1993–1999

am Institut für Humangenetik, Justus-Liebig-Universität Giessen, im Rahmen des Human Genome Projects Thema: "Aufbau eines YAC-Contigs im Bereich 5q32 - 5qter"
1990–1997

Humanmedizin an der Justus-Liebig-Universität Gießen
Mitgliedschaften
seit 2006

Ordentliches Mitglied der SGNC
Photo of the doctor: (c) Privatklinik Lindberg
---
About hospital
Accommodation in hospital
Ependymoma
Program [Description]
Diagnostic tests for ependymoma
Hospital: Hospital Lindberg Winterthur
Type:
Duration:
Price:
date_range
There are 88 ependymoma diagnostic hospitals on Booking Health website
Show all clinics