Diagnostic tests for testicular torsion (program ID:

65375

)
Hospital Lindberg Winterthur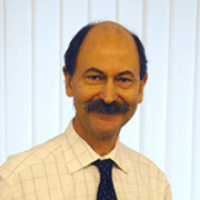 Head Physician
Dr. med.
Mario Largo
Specialized in: urology
Department of Urology
Program includes:
Initial presentation in the clinic
clinical history taking
general clinical examination
laboratory tests:

complete blood count
clinical urine test
kidney function test (creatinine, urea)
blood coagulation analysis (aPTT, PT, INR)
inflammation indicators (CRP, ESR)
complete hormonal analysis
tumor markers

​abdominal and pelvic ultrasound
prostate and testicular transrectal examination
CT scan (on indication 650 €)
MRI scan (on indication 1200 €)
nursing services
consultation of related specialists
consultation of the chief physician and all leading experts
development of individual treatment plan
written statement
Required documents
Medical records
Scrotal ultrasound (if available)
Service
Price:
Type of program :
Expected duration of the program:
You may also book

Price:
About the department
The Department of Urology at the Multispecialty Hospital Lindberg under the lead of Dr. med. Mario Largo is committed to treatment of urinary tract diseases in men (and women), as well as male reproductive system. It specializes in treatment of such diseases as urinary stone disease, kidney tumors, urinary bladder, prostate and testicles, neurologically determined functional impairments of the urinary bladder, urinary tract infections, etc. Apart from it, urologists of the Department also treat abnormalities of the male reproductive system, for instance, infertility and erectile dysfunction.
In the field of operative treatment, the physicians of the Department prefer minimally invasive techniques. In particular, urinary bladder concrements are treated with the aid of the extracorporeal shock wave lithotripsy (ESWL) or endoscopy.
The range of services of the Multispecialty Hospital Lindberg includes the following diagnosis and treatment options:
Surgery in case of benign prostate enlargement (transurethral resection of prostate)
Laser therapy with GreenLight in case of benign enlargement of prostate
Thermotherapy of benign enlargement of prostate
Surgical treatment of malignant tumors of prostate
Non-invasive treatment of kidney stones (gravel) (extracorporeal shock wave lithotripsy; breaking of kidney stones)
Restoration of reproductive function
Operative treatment of diseases of kidney and urinary tract
Curriculum vitae
Berufserfahrung
seit 1991

Eigene Praxistätigkeit, Urologische Praxis, Winterthur
1990–1991

Oberarzt, Urologische Klinik, Kantonsspital Aarau (Prof. Dr. R. Tscholl)
1989

Oberarzt, Klinik für Urologie, Kantonsspital St. Gallen (Prof. K. Bandhauer)
1987–1989

Urologische Klinik, Universitätsspital Zürich (Prof. D. Hauri)
1987

Oberarzt, Chirurgie Kantonsspital Winterthur (Dr. A. Marty / PD Dr. U.G. Middendorp)
1983–1984

Traumatologie Klinik Dr. Gut, St. Moritz (Dr. R. Caveng)
1982–1987

Allgemeine Chirurgie, Kantonsspital Winterthur (Dr. A. Marty / PD Dr. U.G. Middendorp)
1980–1982

Innere Medizin, Kantonsspital Winterthur (Prof. A. Hany)
1979

Pathologie, Universitätsspital Zürich (Prof. Chr. Hedinger / Prof. J. Rüttner)
Ausbildung
2004

FA Sachkunde für dosisintensives Röntgen (KHM)
1989

Facharzttitel Mund-, Kiefer- und Gesichtschirurgie
1983

Promotion; Dissertation Dr. med. dent: Inzidenz und Variabilität pathognomonischer Veränderungen des Viscerocraniums bie der Akromegalie
1981

Promotion; Dissertation Dr. med.: Rhythmusstörungen in der Rehabilitationsphase nach Herzinfarkt
1980–1983

Studium Zahnmedizin, Universität Zürich
1973–1979

Studium Humanmedizin, Universität Zürich
Mitgliedschaften
Verbindung der Schweizer Ärztinnen und Ärzte, FMH
Schweizerische Gesellschaft für Urologie, SGU
Deutsche Gesellschaft für Urologie, DGU
European Association for Urology, EAU
European Association of Laparoscopy
Photo of the doctor: (c) Privatklinik Lindberg
---
About hospital
Accommodation in hospital
Testicular torsion
Program [Description]
Diagnostic tests for testicular torsion
Hospital: Hospital Lindberg Winterthur
Type:
Duration:
Price:
date_range
There are 89 testicular torsion diagnostic hospitals on Booking Health website
Show all clinics