Surgical removal of skin lipomas (program ID:

176183

)
Hospital Lindberg Winterthur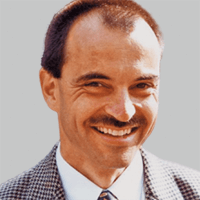 Head Physician
Prof. Dr. med.
Dieter Berger
Specialized in: general surgery
Department of General and Abdominal Surgery
The program includes:
Initial presentation in the clinic
clinical history taking
physical examination
review of medical records
laboratory tests:

complete blood count
biochemical analysis of blood
indicators of inflammation (CRP, ESR)
indicators blood coagulation

preoperative care
surgical removal of skin lipomas
histologically examination of the remote tissues
symptomatic treatment
control examinations
the cost of essential medicines and materials
nursing services
full hospital accommodation
explanation of future recommendations
Required documents:
Medical records
Photo of the affected body regions
Service
Price:
Type of program :
Expected duration of the program:
You may also book:

Price:
About the department
The Department of General Surgery at the Multispecialty Hospital Lindberg, headed by Prof. Dr. med. Dieter Berger, offers treatment of acute diseases of all organ systems. Focal areas are abdominal, trauma surgery and treatment of common health issues (e.g., hernias, inflammations of blind intestine). A special focus is placed on minimally invasive treatment of diaphragmatic, inguinal and abdominal hernias.
All in all, main surgical focuses of the Multispecialty Hospital Lindberg include the following specialties:
General surgery
Vascular surgery
Cardiosurgery
Pediatric surgery
Orthopedics and trauma surgery
Plastic, esthetic and reconstructive surgery
Thoracic surgery
Abdominal surgery
Specialists of the Department, headed by Prof. Dr. med. Dieter Berger, have a special expertise, for instance, in the field of abdominal surgery. The Multispecialty Hospital Lindberg offers treatment of diseases of the gastrointestinal organs, peritoneum and other organs (e.g., spleen) as well as endocrine glands (e.g., thyroid gland). Apart from that, various endocrine interventions are carried out, mammary gland surgeries, surgical oncology as well as proctology (diseases of anus and rectum).
The medical team of the Department applies both conventional operative methods (laparotomy) and most advanced minimally invasive techniques, e.g. laparoscopy. In case of the latter, surgical tools are inserted through a "keyhole technique" and managed with the aid of a camera, which ensures a direct visualization of affected organs.
The range of services of the abdominal services of the Multispecialty Hospital Lindberg encompasses, inter alia, the following modalities:
Operative treatment of soft tissue diseases in the peritoneum
Surgical oncology
Surgical treatment of (oncological) diseases of the stomach, liver, gall bladder, pancreas, duodenum, adrenal glands, small and large bowel, etc.
Inguinal, incisional and diaphragmatic hernias
Proctology
Photo of the doctor: (c) Privatklinik Lindberg
---
About hospital
Accommodation in hospital
Skin lipomatosis
Program [Description]
Surgical removal of skin lipomas
Hospital: Hospital Lindberg Winterthur
Type:
Duration:
Price:
date_range
There are 89 skin lipomatosis treatment hospitals on Booking Health website
Show all clinics