JSC Medicina Clinic Moscow
Breast Center (

318942

)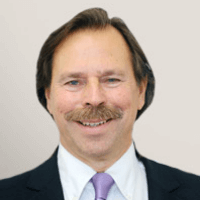 Professor
Hans Schmol
Specialized in: mammology
About the Breast Center at JSC Medicina Clinic Moscow
The Breast Center is a functional association of a group of specialists (mammalogists, radiologists, doctors specializing in ultrasound, radioisotope and MRI diagnostics, morphologists and doctors specializing in laboratory diagnostics).
The main tasks of the Breast Center include treatment of benign diseases and early diagnosis of breast cancer. Prof. Hans Schmol, a famous oncologist from Germany, director of the Department of Oncohematology at the Martin Luther University, is a scientific consultant of the Breast Center.
One of the unique features of the Breast Center of the JSC Medicina Clinic is the possibility of providing the full diagnosis within 2 hours (3 hours, if puncture of the mammary gland is necessary) with a final conclusion within 48 hours. In this respect, this clinic has no analogues in Russia.
The second unique feature is that a woman with a suspicion of cancer can undergo all examinations available in the world (including genetic and radioisotope diagnostics) in a single institution (JSC Medicina Clinic) on the day of a primary visit. Both diagnosis and treatment of breast diseases are provided in strict accordance with the international protocols. All punctures and biopsies of breast neoplasms are carried out under three-dimensional ultrasound control.
Photo of the doctor: (c) Clinic JSC "Medicine"
Breast Center.
JSC Medicina Clinic Moscow:

Request more information now.
We will be happy to answer all your questions.
---