Diagnostic tests for interstitial cystitis with cystoscopy (program ID:

119957

)
Klinik im Park Zurich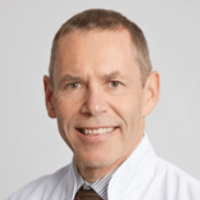 Head Physician
Dr. med.
Fredi Furrer
Specialized in: urology
Department of Urology
Program includes:
Initial presentation in the clinic
clinical history taking
review of medical records
physical examination
urological examination
laboratory tests:

complete blood count
clinical urine test and urine culture
biochemical blood analysis
inflammation indicators (CRP, ESR)
indicators of blood coagulation
kidney function test

abdominal and pelvic ultrasound
cystoscopy
microbiological examination
nursing services
consultation of related specialists
consultation of the chief physician and all leading experts
development of individual treatment plan
written statement
Service
Price:
Type of program :
Expected duration of the program:
You may also book

Price:
About the department
The Department of Urology at the Hospital in Park focuses on the needs of the patient and aims to find the right therapy for every patient after a detailed investigation. The service range of the centre includes the diagnosis and treatment of diseases of the kidney, ureter, bladder, prostate, penis and testicles. The department maintains a close interdisciplinary collaboration and achieved individual treatment of patients with urological diseases in this way.
Photo of the doctor: (c) Hirslanden AG
---
About hospital
Accommodation in hospital
Cystitis
Program [Description]
Diagnostic tests for interstitial cystitis with cystoscopy
Hospital: Klinik im Park Zurich
Type:
Duration:
Price:
date_range
There are 88 cystitis diagnostic hospitals on Booking Health website
Show all clinics
Certificates