Splenectomy in hairy cell leukemia (program ID:

441719

)
Klinik im Park Zurich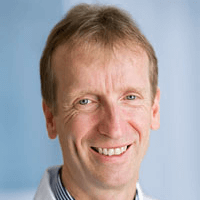 Head Physician
Prof. Dr. med.
Jan Schmidt
Specialized in: abdominal surgery, vascular surgery
Department of General and Abdominal Surgery
Program includes:
Initial presentation in the clinic
clinical history taking
review of medical records
physical examination
laboratory tests:

complete blood count
general urine analysis
biochemical analysis of blood
blood smear
TSH-basal
inflammation indicators
indicators blood coagulation

ultrasound of spleen
preoperative care
splenectomy
symptomatic treatment
control examinations
cost of essential medicines and materials
nursing services
full hospital accommodation
explanation of future recommendations
Required documents
Medical records
MRI/CT scan (not older than 3 months)
Bone marrow biopsy results (if available)
Service
Price:
Type of program :
Expected duration of the program:
You may also book

Price:
About the department
Surgery means, to take responsibility for a human being, which means that it is a matter of mutual trust. Surgery is also a matter of experience. The main focus of the work of the department is surgery of the endocrine glands (thyroid, parathyroids, adrenals), the entire digestive system (esophagus, stomach, small and large bowel, rectum), especially the liver and pancreas as well as minimally invasive surgery.
Photo of the doctor: (c) Hirslanden AG
---
About hospital
Accommodation in hospital
Hairy cell leukemia
Program [Description]
Splenectomy in hairy cell leukemia
Hospital: Klinik im Park Zurich
Type:
Duration:
Price:
date_range
There are 97 hairy cell leukemia treatment hospitals on Booking Health website
Show all clinics
Certificates