Department of General Surgery (

26431

)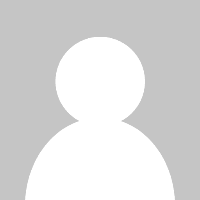 Prof. Dr. med.
Anton Berger
Specialized in: general surgery
About the Department of General Surgery at Leech Clinic Graz
We offer every opportunity of surgery, which is currently generally applicable, with modern equipment and perfect physicians. All operations can be performed by the minimum-invasive method (endoscopic ones), and the surgery of the breast, cecal appendage, gall bladder, and GI tract is offered.
Gastroesophageal Reflux Disease (epigastric burning)
In case of various intestinal diseases (such as gluten intolerance), the so-called reflux disease (epigastric burning) may occur additionally. Very often, the disease cannot be treated with medications adequately, furthermore, there exists a high risk of carcinogenesis. Through an endoscopic operation («loop surgery») known as fundoplication, entrance into the stomach increases, thus, preventing the reverse flow of the gastral acid to the gullet. These and many other kinds of the «loop surgery» (for each specialization) are offered by our specialists to our patients in the Leech Private Clinic in the hotel atmosphere.
Minimum-Invasive Surgery («loop surgery»)
The endoscopic method of operations has won its place in the surgery long ago. Due to the method, instruments of different length and optical devices can be put into the body joints and cavity through the smallest cuts. By using these devices and a monitor, the surgeon can perform quite a number various operations. The great advantage for patients is a less sicky post-operation state, a quicker mobilization, a shorter course of hospitalization and much better cosmetic result. The possibility to use endoscopic surgery is applied in case of gall bladder, hernia, blindgut, large bowel and stomach operations. Besides, it is applied in the epigastric burning operations, in the orthopedic surgery of all large joints, and also in the surgery in the region of the chest, and in the gynaecological urological operations. Our team of surgeons is pleased to give an individual preliminary consultation to you.
Department of General Surgery.
Leech Clinic Graz:

Request more information now.
We will be happy to answer all your questions.
---