Treatment of hypospadias using surgical correction of urethral channel (program ID:

300920

)
Leverkusen Clinic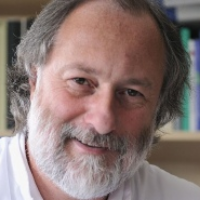 Head Physician
PD Dr. med.
Jürgen Zumbé
Specialized in: adult and pediatric urology
Department of Adult and Pediatric Urology
Program includes:
Initial presentation in the clinic
clinical history taking
review of medical records
physical examination
urological examination
laboratory tests:

complete blood count
general urine analysis
biochemical analysis of blood
inflammation indicators (CRP, ESR)
indicators blood coagulation

ultrasound pelvic
preoperative care
surgical correction of urethral channel
symptomatic treatment
control examinations
the cost of essential medicines and materials
nursing services
full hospital accommodation
explanation of future recommendations
Service
Price:
Type of program :
Expected duration of the program:
You may also book

Price:
About the department
The Department of Adult and Pediatric Urology at the Leverkusen Clinic offers the full range of diagnostic procedures, as well as conservative and surgical treatment of diseases of the kidneys, adrenal glands, ureters, bladder, prostate gland and male reproductive organs. The department also treats diseases of the genitourinary system in young patients. The department's specialists have rich experience in the treatment of erectile dysfunction and urinary incontinence. The department belongs to the leading Urology Centers in Germany with high treatment success rates. The Chief Physician of the department is PD Dr. med. Jürgen Zumbé.
The department is a certified Prostate Center. The main focus is on the minimally invasive removal of the prostate using da Vinci Surgical System, modern treatment methods for benign prostatic hyperplasia and prostate cancer.
The department's doctors are highly qualified in the treatment of prostate cancer. The department has various biopsy methods, which allows the doctors to sample the prostate tissue from various loci (up to 12 points). This method is as accurate as possible and is characterized by low prostate traumatization. A prerequisite for the successful treatment of cancers is the cooperation of doctors from related fields, and therefore all treatment programs are developed at special interdisciplinary tumor boards, taking into account the opinions of the necessary specialists. In most cases, the treatment regimen includes surgery, chemotherapy and innovative radiation methods, including brachytherapy.
The clinical practice mostly involves the use of minimally invasive operations. Nowadays, the department's doctors carry out such interventions in those clinical cases, which until recently required extensive open surgery. In addition, the department widely uses laser technologies, such as Greenlight laser therapy.
The department's urologists also offer the comprehensive treatment for urinary incontinence and pelvic organ prolapse in women and men. If necessary, abdominal surgeons, gynecologists and physiotherapists are involved in the therapeutic process.
The department also offers top-class services in pediatric urology. The pediatric urologists mostly perform operations to correct congenital malformations of the genitourinary system, for example, malformations of the ureters, hypospadias, epispadias, undescended testes, phimosis. In addition, the common diagnosis in children is enuresis.
The department's key focuses include:
Diagnostics and treatment of prostate cancer

MRI-guided fusion biopsy
Active surveillance (most often, in elderly patients)
Prostatectomy using da Vinci Surgical System
Radiation therapy
Brachytherapy
Chemotherapy
Hormone therapy

Diagnostics and treatment of benign prostatic hyperplasia

PSA test
Uroflowmetry
Drug therapy
Transurethral resection of the prostate
Bipolar transurethral resection of the prostate
XPS-Greenlight-Laser therapy
Transurethral needle ablation of the prostate

Diagnostics and treatment of kidney stone disease

Extracorporeal shock wave lithotripsy
Percutaneous nephrolithotripsy (for large kidney stones)
Ureteroscopy (for ureteral stones)

Diagnostics and treatment of bladder cancer
Diagnostics and treatment of andrological problems in men

Microsurgical refertilization
Penile revascularization
Implantation of cavernous body in erectile dysfunction
Penile curvature correction

Diagnostics and treatment of urological diseases in children

Cryptorchidism
Hydrocele
Varicocele
Recurrent urinary tract infections
Enuresis
Vesicoureteral reflux
Urethral valves
Hypospadias
Epispadias
Renal pelvis outflow stenosis

Other medical services
Curriculum vitae
Education
1981 Doctoral degree, University of Cologne.
1983 Doctoral degree, University of Essen.
Clinical Career
1982 - 1986 Assistant Physician, Department of Adult and Pediatric Urology, Leverkusen Clinic.
1987 - 1993 Senior Physician of the Department of Urology.
1994 - 1997 Work at the University Hospital Cologne.
Since 2001 Head of the Department of Adult and Pediatric Urology at the Leverkusen Clinic.
Memberships in Professional Societies
European Association of Genital Microsurgery, German Section of Urological Microsurgery.
---
About hospital
Accommodation in hospital
Hypospadias
Price:
Program [Description]
Treatment of hypospadias using surgical correction of urethral channel
Hospital: Leverkusen Clinic
Type:
access_time Duration:
date_range
There are 79 hypospadias treatment hospitals on Booking Health website
Show all clinics
Certificates