Marienhaus Hospital St. Elisabeth Neuwied
Department of Nephrology (

289993

)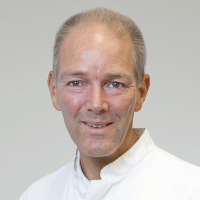 Dr. med.
Knut Schäfer
Specialized in: nephrology
About the Department of Nephrology at Marienhaus Hospital St. Elisabeth Neuwied
The Department of Nephrology at the Marienhaus Hospital St. Elisabeth Neuwied offers the full range of diagnostic and therapeutic services for patients with kidney diseases and secondary kidney lesions caused by other pathologies. The specialists have unique experience in the treatment of kidney lesions caused by autoimmune diseases and hypertension. The department has 30 beds for patient hospitalization. The Dialysis Unit has 14 specially equipped beds for all types of renal replacement therapy. The department is headed by Dr. med. Knut Schäfer.
Many of the common kidney diseases lead to kidney failure over time. Therefore, the timely detection and treatment of nephrological pathologies becomes particularly important. The department offers its patients the effective diagnostic techniques, which include laboratory tests, special ultrasound scanning, ultrasound-guided biopsy, etc. The spectrum is complemented by histopathological diagnostics, which is carried out in close cooperation with the University Hospital Hamburg-Eppendorf. Based on the established diagnosis, the doctors develop an optimal treatment regimen, which corresponds to the current nephrological protocols of the world community.
The treatment of kidney failure takes place in a special Dialysis Unit with 14 beds. It provides dialysis, hemofiltration and peritoneal dialysis. The vascular surgeons of the hospital are responsible for the formation of dialysis access. Prior and after the formation of dialysis access, the control duplex ultrasonography is a mandatory procedure. The department also cooperates closely with the regional Dialysis Centers. In addition, the department's specialists use plasmapheresis and selective adsorption methods to treat severe autoimmune diseases.
The key focuses of the department's work include:
Comprehensive diagnostics of kidney diseases:

Clinical urine test and microscopic examination of urinary sediment
Clinical and biochemical blood tests (inflammatory markers, creatinine, urea, various types of antibodies)
Kidney biopsy for histological examination at the University Hospital Hamburg-Eppendorf
Special ultrasound diagnostics of kidneys and renal arteries (duplex ultrasound)

Vascular diagnostics prior and after the formation of arteriovenous fistula for hemodialysis
Insertion of permanent hemodialysis catheters (in collaboration with vascular surgeons)
Intermittent hemodialysis (on an inpatient and semi-inpatient basis)
Hemofiltration within the Intensive Care Unit in acute kidney failure
Hemodialysis with citrate anticoagulation
Hemodialysis for intoxications
Plasmapheresis (for example, in case of autoimmune systemic diseases)
Peritoneal dialysis
Diagnostics and treatment of severe types of arterial hypertension, including secondary types of hypertension caused by endocrine and renovascular pathology (in collaboration with specialists in interventional radiology and vascular surgery)
Long-term follow-up monitoring after kidney transplantation, including inpatient diagnostics and treatment in case of complications
Other medical services
Photo of the doctor: (c) Marienhaus Kliniken GmbH
Department of Nephrology.
Marienhaus Hospital St. Elisabeth Neuwied:

Request more information now.
We will be happy to answer all your questions.
---
Certificates