Treatment of tympanic effusion (otitis media) with drainage (program ID:

293357

)
Marienhaus Hospital St. Elisabeth Neuwied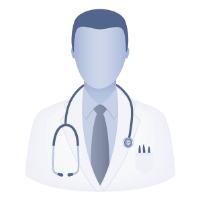 Head Physician
Dr. med.
Joachim Hammer
Specialized in: adult and pediatric otolaryngology
Department of Adult and Pediatric Otolaryngology
The program includes:
Initial presentation in the clinic
clinical history taking
physical examination
review of medical records
laboratory tests:

complete blood count
general urine analysis
biochemical analysis of blood
indicators of inflammation
indicators blood coagulation

general otolaryngological examination
diagnostic tympanometry and audiometry
preparation according to preoperative standard
tympanic drainage procedure
symptomatic treatment
control examinations
cost of essential medicines and materials
nursing services
full hospital accommodation
explanation of future recommendations
Required documents:
Medical records
Audiometry, tympanometry (if available)
Temporal bone CT scan (if available)
Service
Price:
Type of program :
Expected duration of the program:
You may also book:

Price:
About the department
The Department of Adult and Pediatric Otolaryngology at the Marienhaus Hospital St. Elisabeth Neuwied offers the full range of modern diagnostics, conservative and surgical treatment of diseases of the ear, throat and nose. Depending on the complexity of the clinical case, surgical treatment can be performed both on an inpatient and outpatient basis. The department has a specially trained team for the diagnostics and treatment of otolaryngological problems in young patients. The long experience and excellent qualifications of specialists in combination with modern technologies form a solid foundation for the provision of high-quality medical care. The department is headed by Dr. med. Joachim Hammer, who is also the head of private ENT practice.
The key areas of the department's clinical practice include:
Diagnostics and treatment of diseases of the external, internal and middle ear
Diagnostics and treatment of diseases of the mastoid process
Surgical correction of pathologies and deformities of the auricle
Diagnostics and treatment of dizziness
Diagnostics and treatment of upper respiratory tract infections
Diagnostics and treatment of diseases of the nasal cavity and paranasal sinuses
Diagnostics and treatment of diseases of the oral cavity
Diagnostics and treatment of diseases of the salivary glands
Diagnostics and treatment of laryngeal diseases
Diagnostics and treatment of tracheal diseases
Diagnostics and treatment of head and neck tumors
Diagnostics and treatment of ear tumors
Interdisciplinary monitoring of patients with cancer
Diagnostics and treatment of swallowing disorders
Laser surgery
Diagnostics and treatment of allergic reactions
Diagnostics and treatment of sleep disorders, including snoring
Diagnostics and treatment of other ENT pathologies
The surgical options of the department include:
Nasopharyngeal surgery

Pharyngeal tonsil surgery
Palatine tonsil surgery
Laser surgery, particularly laser tonsillectomy (tonsil reduction in children)
Microscopic operations on the vocal cords
Endoscopic laryngeal surgery

Nasal surgery

Operations on the nasal septum and nasal concha
Microscopic and endoscopic surgery on the paranasal sinuses
Nose reshaping (nasal septum deviation)

Auricular surgery

Middle ear microsurgery for the treatment of chronic inflammations and for hearing improvement
Tympanostomy tube placement
Plastic surgery for correction of everted ears

Surgical treatment of snoring after the preliminary diagnostics within the Sleep Laboratory
Tracheotomy
Radiofrequency surgery (for example, surgery for snoring, nasal concha reduction)
Surgery to resect neck tumors
Surgical treatment of salivary gland diseases
Surgical treatment of skin tumors in the ENT organs
Other surgical services
Photo: (c) depositphotos
---
About hospital
Accommodation in hospital
Otitis media
Program [Description]
Treatment of tympanic effusion (otitis media) with drainage
Hospital: Marienhaus Hospital St. Elisabeth Neuwied
Type:
Duration:
Price:
date_range
There are 75 otitis media treatment hospitals on Booking Health website
Show all clinics
Certificates