Martha-Maria Hospital Munich
Department of Internal Medicine and Pulmonology (

286901

)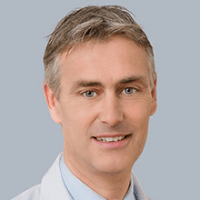 Dr. med.
Andreas Fertl
Specialized in: internal medicine, pulmonology
About the department
According to the reputable Focus magazine, the Department of Internal Medicine and Pulmonology at the Martha-Maria Hospital Munich ranks among the top German facilities specializing in lung cancer treatment!
The department offers the full range of highly accurate diagnostics and effective treatment of respiratory diseases, as well as internal diseases. In the field of pulmonology, of particular interest is the provision of medical care to patients with asthma, chronic obstructive pulmonary disease, pulmonary fibrosis, lung cancer and pulmonary hypertension. The scope of tasks of the specialists in internal medicine includes the detection and treatment of diseases of the liver, stomach and bowel, cardiovascular pathologies, metabolic disorders, as well as palliative care for cancer patients. The department is headed by Dr. med. Andreas Fertl.
The department has state-of-the-art technologies for functional diagnostics (for example, diagnostic endoscopy, including endoscopic retrograde cholangiopancreatography), systems for removal of bile duct stones, implantation of stents, endosonography with puncture biopsy, abdominal ultrasound scanning, color duplex sonography, 24-hour ECG and blood pressure monitoring. The department also has a progressive Clinical Laboratory.
The priority focuses of the department include the treatment of lung cancer, which is considered one of the most common oncological diseases. To fight against this pathology, the doctors use adjuvant, neoadjuvant and palliative chemotherapy.
The department specializes in the diagnostics and treatment of such diseases:
Internal medicine

Liver disease
Stomach diseases
Bowel disease
Cardiological diseases
Metabolic disorders

Pulmonology

Benign respiratory diseases

Chronic lung diseases (such as asthma and COPD)
Infectious lung diseases (for example, pneumonia, tuberculosis and nontuberculous mycobacteria)
Interstitial lung diseases (for example, idiopathic pulmonary fibrosis and lung lesions due to autoimmune diseases)
Sarcoidosis
Pulmonary hypertension
Sleep disorders and hypoventilation syndrome

Malignant respiratory diseases

Lung cancer (for example, small cell and non-small cell lung cancer, as well as other endobronchial tumors)
Mediastinal tumors (for example, thymoma)
Malignant pleural diseases (for example, pleural mesothelioma)
Metastases of other tumors in the lungs

Other diseases and pathological conditions
The diagnostic and therapeutic service range of the department includes:
Functional diagnostics of the heart and lungs

Blood gas analysis
Spirometry
Body plethysmography
Diffusing capacity of the lungs test
Specific and nonspecific inhalation provocation tests
Respiratory muscle function assessment
6-minute walk test
Spiroergometry
Ergometry
Long ECG and 24-hour blood pressure monitoring
Right heart catheterization, including vasoreactivity testing in pulmonary hypertension

Bronchoscopy

Rigid and flexible bronchoscopy with biopsy
Bronchoalveolar lavage
Endobronchial ultrasound
Diagnostics using a cryoprobe
Thulium laser treatment
Endoscopic hemostasis
Removal of a foreign body from the trachea and bronchi
Implantation of tracheal and bronchial stents
Bronchial thermoplasty for bronchial asthma
Endoscopic lung volume reduction in case of COPD

Interventional thoracoscopy

Pleurisy diagnostics
Pleural biopsy
Pleurodesis

Allergology

Prick tests and intracutaneous tests
Determination of IgE levels
Provocative inhalation tests
Hyposensitization (subcutaneous immunotherapy, sublingual immunotherapy)
Adaptive deactivation in the case of acetylsalicylic acid intolerance syndrome

Ultrasound diagnostics

Pleural puncture, ultrasound-guided biopsy of the lungs and lymph nodes
Ultrasound-guided placement of drainages and permanent pleural catheters (PleurX system)
Abdominal ultrasound scanning
Transthoracic and transesophageal echocardiography
Doppler scanning of blood vessels

Pulmonary oncology

Diagnostics and treatment of malignant tumors of the lungs, mediastinal organs and pleura
Treatment of metastases of other tumors in the lungs
Neoadjuvant, adjuvant and palliative chemotherapy
Preoperative functional diagnostics
Development of multimodal treatment regimens (surgery, radiation therapy, chemotherapy) at interdisciplinary tumor boards

Home mechanical ventilation

Polygraphy
Non-invasive CO2 measurement
Initiation and follow-up care of patients on invasive and non-invasive home mechanical ventilation

Other diagnostic and therapeutic options
Curriculum vitae
1989 - 1996 Study of Medicine, Ludwig Maximilian University of Munich.
1995 - 1998 Thesis in Pulmonology, University Hospital of Ludwig Maximilian University of Munich. Degree of Candidate of Natural Sciences.
1996 - 1997 Work in the Department of Gastroenterology and Hepatology at the Academic Hospital Bogenhausen Munich.
1998 Work in the Department of Infectology, Central Hospital Gauting.
1998 - 2000 Work in the Intensive Care Unit at the Hospital Ebersberg.
2000 - 2012 Work in the Department of Pulmonology and Intensive Care at the Specialized Pulmonary Clinic Asklepios Munich-Gauting.
Since 2012 Chief Physician of the Department of Internal Medicine and Pulmonology at the Martha-Maria Hospital in Munich.
Main Areas of Specialization
Lung diseases.
Resuscitation measures.
Treatment of thoracic cancers.
Allergology.
Memberships in Professional Societies
German Society of Pulmonology.
German Association of Physicians.
Photo of the doctor: (c) Diakoniewerk Martha-Maria e. V.
Department of Internal Medicine and Pulmonology.
Martha-Maria Hospital Munich:

Request more information now.
We will be happy to answer all your questions.
---
Certificates