Maternus Rehabilitation Clinic Bad Oeynhausen
Department of Cardiology, Internal Medicine and Metabolic Disorders (

323934

)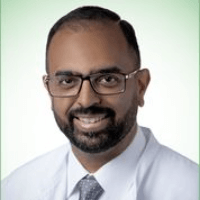 Dr. med.
Sahid Hossain
Specialized in: cardiology, internal medicine, metabolic disorders
About the Department of Cardiology, Internal Medicine and Metabolic Disorders at Maternus Rehabilitation Clinic Bad Oeynhausen
The Department of Cardiology, Internal Medicine and Metabolic Disorders at the Maternus Rehabilitation Clinic Bad Oeynhausen offers the full range of rehabilitation services and follow-up treatment and rehabilitation in the field of relevant medical focuses. Based on the results of the examinations, the patients are individually prescribed the necessary therapeutic procedures. The treatment program is adapted to the needs of each patient to provide the optimal positive recovery process. The department has 70 beds. The department is headed by Dr. med. Sahid Hossain.
The department treats a wide range of diseases. Here is provided quality treatment for patients with coronary heart disease, PTCA, shunting, rotary dilatation, conditions after coronary artery bypass grafting, minimally invasive coronary surgery, myocardial laser therapy, acquired heart diseases, conditions after valve replacement or their reconstruction, after removal of benign tumors, etc. In addition, the department treats cardiac arrhythmias, occlusion of peripheral arteries, psycho-vegetative syndromes, inflammatory rheumatic diseases, etc.
Furthermore, the department specializes in psychological treatment of patients with psychological diseases that have developed due to the underlying cardiac diseases. Patients with fear syndromes and depressive disorders undergo special trainings within the framework of group sessions.
Key focuses of the department include:
Rehabilitation of the elderly, multimorbid patients, as well as patients dependent on dialysis
Comprehensive non-invasive functional diagnostics
Interdisciplinary coordinated optimization of drug treatment
Training of competence in solving daily tasks
Training in decompensated metabolism
Treatment of concomitant diseases (diabetic foot, training on the use of prostheses, polyneuropathy, coronary heart disease and other vascular lesions)
Wound management
Ambulatory cardiac groups
Different methods of psychological support
Photo of the doctor: (c) MATERNUS-Klinik für Rehabilitation GmbH & Co. KG
Department of Cardiology, Internal Medicine and Metabolic Disorders.
Maternus Rehabilitation Clinic Bad Oeynhausen:

Request more information now.
We will be happy to answer all your questions.
---