Department of Cardiology and Cardiovascular Diseases (

25843

)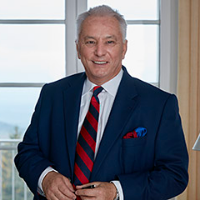 Prof. Dr. med.
Curt Diehm
Specialized in: cardiology, cardiovascular diseases
About the department
The Department of Cardiology and Cardiovascular Diseases offers preventive methods, diagnosis, treatment and rehabilitation, as well as hospitalization and urgent medical care in case of emergency. The department is certified by the German Society for Prevention and Rehabilitation of Cardiovascular Diseases. The department is headed by Prof. Dr. med. Curt Diehm.
When working, the doctors of the Department of Cardiology and Vascular Diseases focus not only on the detection of congenital or acquired heart diseases, but also deal with blood flow and blood vessels in the heart. There are also treated diseases of the cardiovascular system, such as high blood pressure (hypertension), stroke, arterial disease and many other disorders.
The department offers inpatient treatment of all types of cardiovascular diseases. The patients undergoing rehabilitation in the department receive an individual rehabilitation program, which aims to return the patient to everyday life as soon as possible.
In addition, to provide the speedy and successful recovery of patients, the department cooperates with other specialized departments of the clinic.
Curriculum vitae
Prof. Dr. med. Curt Diehm studied medicine at the universities in Heidelberg, Geneva and Paris. After an experimental doctoral thesis on the treatment of acute myocardial infarction, Prof. Diehm was appointed as a research fellow and doctor's assistant at the University Hospital Heidelberg. In 1984, he defended his habilitation thesis. In 1990, he was bestowed the title of Professor.
Prof. Diehm specializes in internal medicine, cardiology, angiology, phlebology and sports medicine. For several years, he acted as a temporary Head of the Faculty of Sports Medicine at the Heidelberg University.
From 1991 to 2014, Prof. Diehm was the Chief Physician of the Department of Internal Medicine at the Karlsbad-Langensteinbach Clinic (Academic Teaching Hospital of the Heidelberg University).
Prof. Diehm is the author of numerous medical scientific books and books for patients, co-editor of many national and international journals. He is also a member of numerous international professional societies and has a large number of awards and honors.
In 2014, Prof. was awarded the Federal Cross of Merit for his voluntary work as a President of the German Society for Angiology / Vascular Medicine (appointed repeatedly), for almost 20 years of work as a board member of the German Vascular League and for his work as a board member of the German Stroke Foundation.
Department of Cardiology and Cardiovascular Diseases.
Max Grundig Clinic Buehl:

Request more information now.
We will be happy to answer all your questions.
---
Certificates