Department of Psychosomatics (

397877

)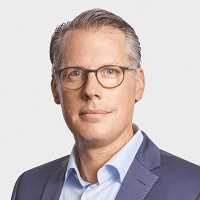 Dr. med.
Christian Graz
Specialized in: psychosomatics
About the Department of Psychosomatics at Max Grundig Clinic Buehl
The Department of Psychosomatics at the Max Grundig Clinic offers the full range of services in this medical field. The main task of the department's specialists is the comprehensive treatment of all psychosomatic disorders, in the course of which physical, mental and social aspects are taken into account. The department is headed by Dr. med. Christian Graz, who together with his highly professional team pursues a single goal – provision of the best treatment for all patients in the clinic.
The therapeutic method is selected for each patient individually, which guarantees the optimal result. The department is filled with a friendly, pleasant atmosphere, which contributes to the effective restoration of the patients' mental health.
The department has a tremendous experience and many well-established treatment strategies, among which there are two main groups of therapeutic measures. The first one is based on human experiences (2/3 activity, 1/3 reflection). Its essence lies in the application of interesting, activating therapies that focus on movement, creativity and experiences. The techniques of this group are quite intense, enthralling, funny and require group activities, for example, sports, exercising, hiking, etc. In addition, treatment involves the methods for activating experiences, which, as experience shows, guarantee strong impressions. Another treatment strategy can be called contemplative (2/3 reflection, 1/3 activity). This approach implies immersion in a calm state, reflections during meditation, music therapy, art therapy, occupational therapy and contemplation of beautiful natural landscapes, by which the clinic is surrounded. These relaxing and stabilizing procedures are combined with mild forms of physical activation to support the patients' cognitive activities.
The department offers treatment of the following psychosomatic disorders:
Affective disorders (the whole spectrum of depressive disorders, for example, somatic depression, burnout), with the exception of psychotic depression and pronounced suicidal tendencies
Anxiety disorders (for example, phobic disorders, panic disorders, generalized anxiety disorders and obsessive-compulsive disorders)
Adjustment disorders (for example, after a stressful life event, loss of work)
Somatic symptom disorders, somatoform autonomic dysfunction (for example, irritable bowel syndrome) and resistant somatoform pain disorder
Eating disorders (for example, bulimia nervosa, anorexia and obesity)
Personality disorders
Post-traumatic disorders (for example, post-traumatic stress disorders, dissociative disorders)
Psychosomatic disorders (for example, psycho-oncology, psychocardiology)
Other services
Photo of the doctor: (c) Max Grundig Klinik Bühlerhöhe
Department of Psychosomatics.
Max Grundig Clinic Buehl:

Request more information now.
We will be happy to answer all your questions.
---