MEDIAN Rehabilitation Clinic am Burggraben Bad Salzuflen
Department of Orthopedic Rehabilitation (

25864

)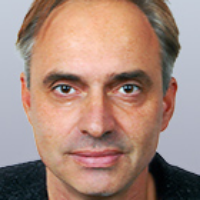 Dr. med.
Franz Josef Picard
Specialized in: orthopedics, traumatology
About the department
The Department of Orthopedic Rehabilitation at the MEDIAN Rehabilitation Clinic am Burggraben Bad Salzuflen is engaged in the rehabilitation of patients with diseases and injuries of the entire musculoskeletal system. The department is headed by Dr. med. Franz Josef Picard.
The treatment concept is based on the application of methods available in traditional medicine, as well as elements of naturopathy and traditional Chinese medicine. Orthopedic rehabilitation is provided in close cooperation with other departments of the clinic, and thus, if necessary, other disciplines may be involved in both diagnosis and therapy processes.
An important focus of the Department of Orthopedic Rehabilitation is trauma surgery. The rehabilitation after injuries differs in many aspects from those in degenerative diseases, and therefore, the department also has the Section of Trauma Surgery. The key to the successful rehabilitation of patients suffering from musculoskeletal injuries is not only a careful analysis and individual treatment concept, but also the identification of the fears, problems and expectations of the injured person, as well as the necessary therapeutic measures considering these factors.
The only effective way to improve mobility is a properly selected physical load. Therefore, orthopedic rehabilitation primarily involves the use of an "individual approach", which implies a thorough retraining and restoration of movements that a person learns in childhood. Daily activities and constant repetition of certain movements have a particularly important impact on the rehabilitation process.
The department offers rehabilitation for patients after the following orthopedic diseases and surgical procedures:
Degenerative diseases of the musculoskeletal system
Chronic inflammatory processes
Surgical interventions, such as intervertebral disc surgery, Delbet's osteosynthesis (spine surgery) for spinal instability, spondylolisthesis, scoliosis
Soft tissue surgery
Corrective osteotomy (knee, hip joints)
Knee and hip joint replacement surgery, incl. joint replacement surgery
In the field of trauma surgery, the department offers rehabilitation of patients after the following injuries and surgical interventions:
Fractures of the limbs, spine and pelvis after conservative and surgical treatment
Thoracic and abdominal injuries
Post-traumatic disorders in joint functioning
Extensive soft tissue damage
Post-traumatic endoprosthetics
Severe damage to muscles, tendons and ligaments
Amputations due to injuries
Sports injuries
Work accidents
Interdisciplinary pain therapy, incl. treatment of complex regional pain syndrome
Preoperative rehabilitation of the effects of injuries before corrective surgery
Department of Orthopedic Rehabilitation.
MEDIAN Rehabilitation Clinic am Burggraben Bad Salzuflen:

Request more information now.
We will be happy to answer all your questions.
---
Certificates